Before anyone sees what you have done to your indoor spaces regarding decorating, the outdoor areas, especially your front yard, are what they will see first. Due to this, you cannot overlook this part of your home because it's your home's first impression.
Beauty and color are a must-have when coming up with landscaping ideas for your front yard. Don't let your home be dull. From traditional ideas and a modern look to a cottage-like appearance, the sky is the limit when it comes to curb appeal.
20 Front Yard Landscaping Ideas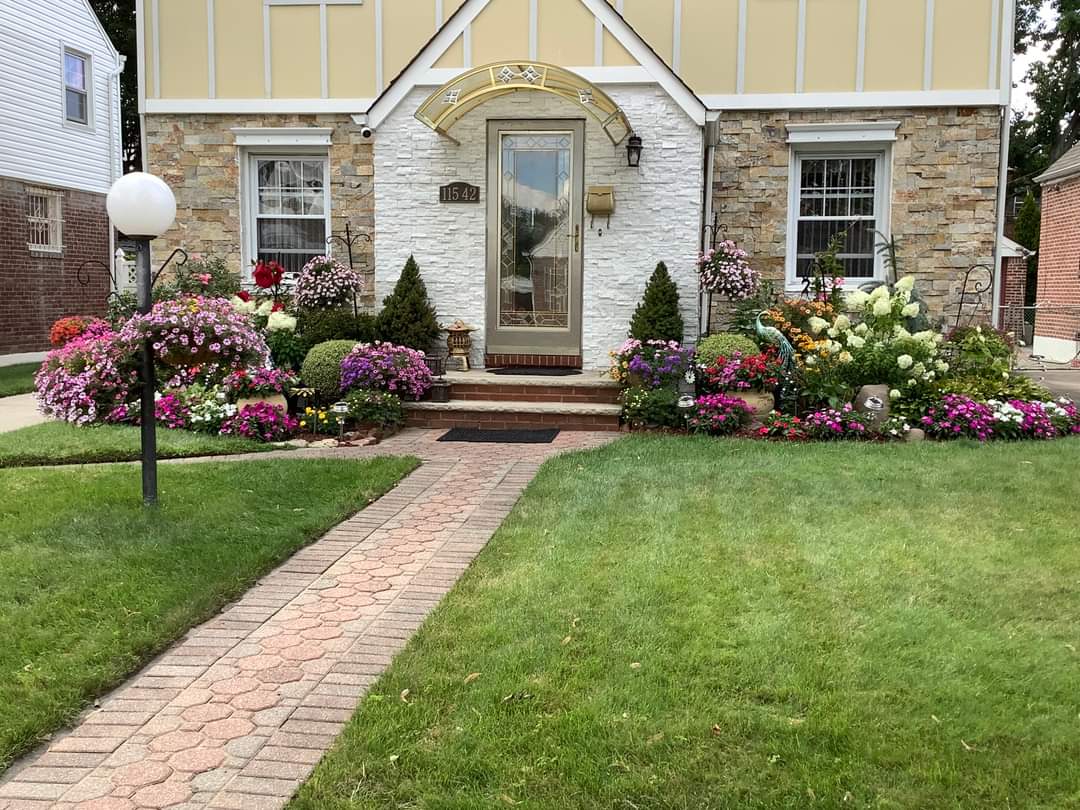 Check out these 20 landscaping ideas for your front yard.
1. Follow Nature's Guidance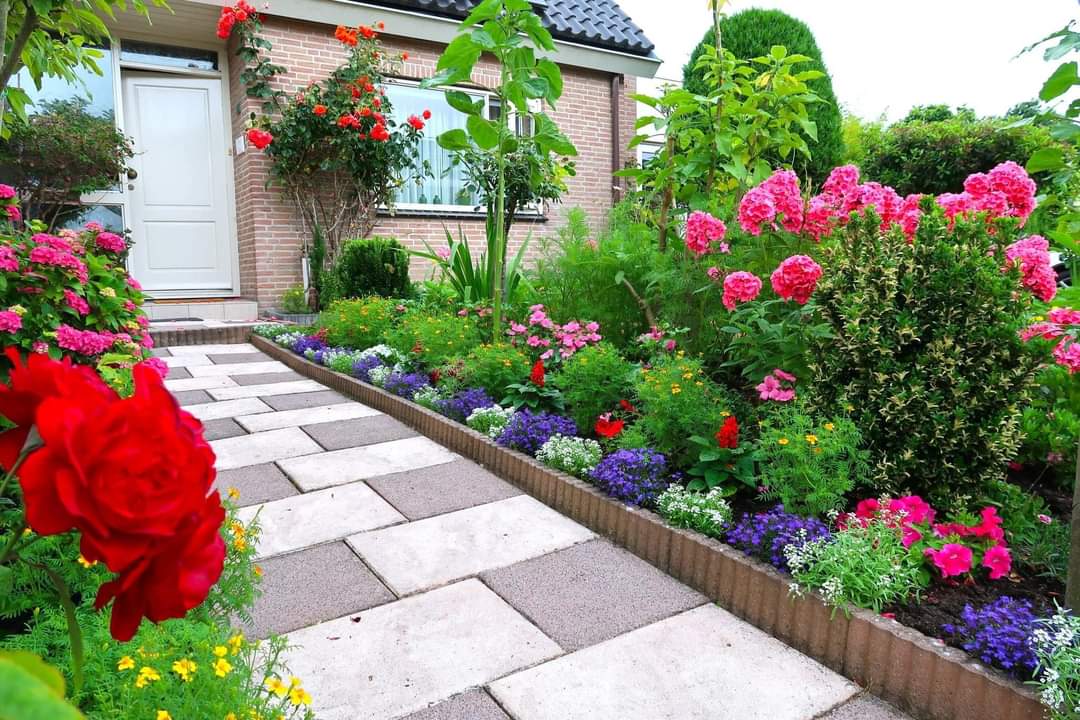 Native plants are just as stunning as non-native plants, and you wouldn't want to miss out on their beauty. Native species offer a diverse array of colors, textures, and shapes to enhance your front yard's beauty.
Consider adding elements that support local wildlife, such as butterfly feeding stations or a birdhouse, and a shallow water feature for birds to make your front yard more enchanting.
Read More:
2. Make Your Home Pop With Colorful Flowers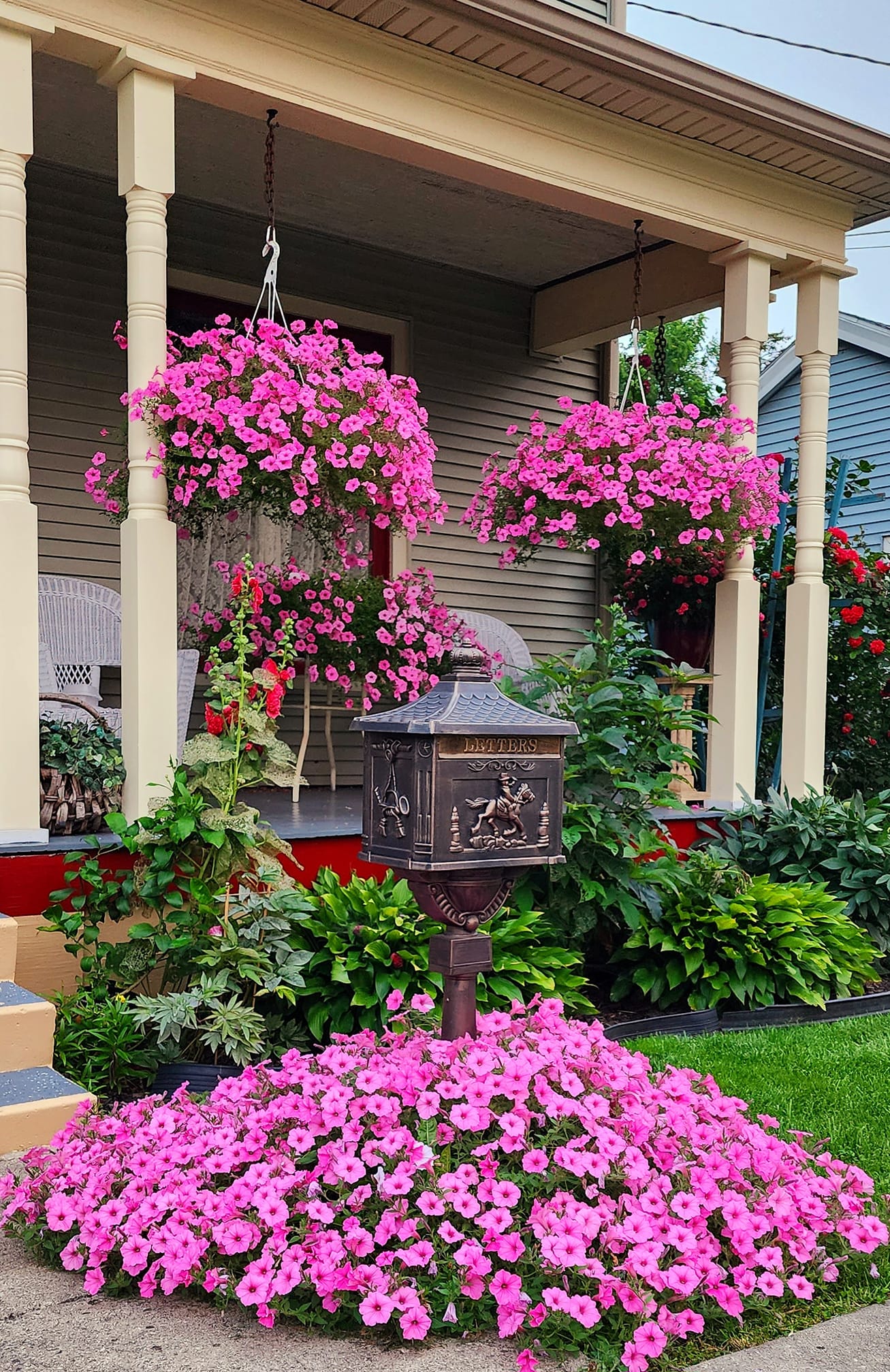 Flowers give your front yard a cheerful and vibrant atmosphere. Go with a monochromatic theme for a more harmonious look, or opt for complementary colors for a bold and striking display. Also, layer your flowers for depth and visual interest.
You should also add a garden ornament or decorative feature that complements your front yard's overall theme.
Read More:
3. Consider Dividing Your Front Yard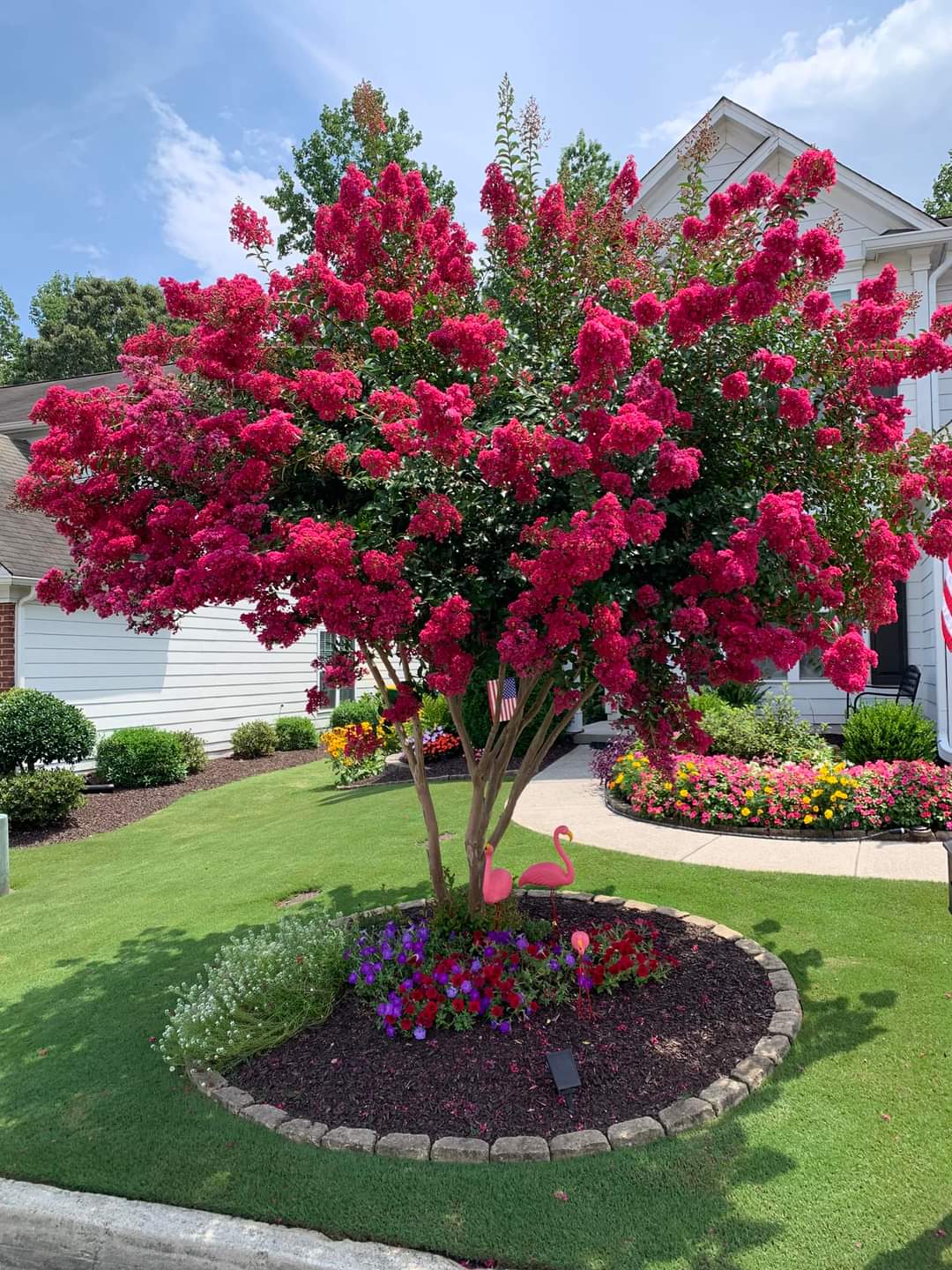 Consider dividing your front yard into different sections or areas to create visual interest and break up the monotony of a large, open space. This helps draw attention to specific features or landscaping elements.
You can design different garden beds, plant different flowers, shrubs, or trees, and add decorative elements like fountains, statues, or pathways. However, maintain a sense of harmony and cohesion throughout the design and avoid creating a cluttered or chaotic look.
4. Draw Attention to Specific Areas With Container Plants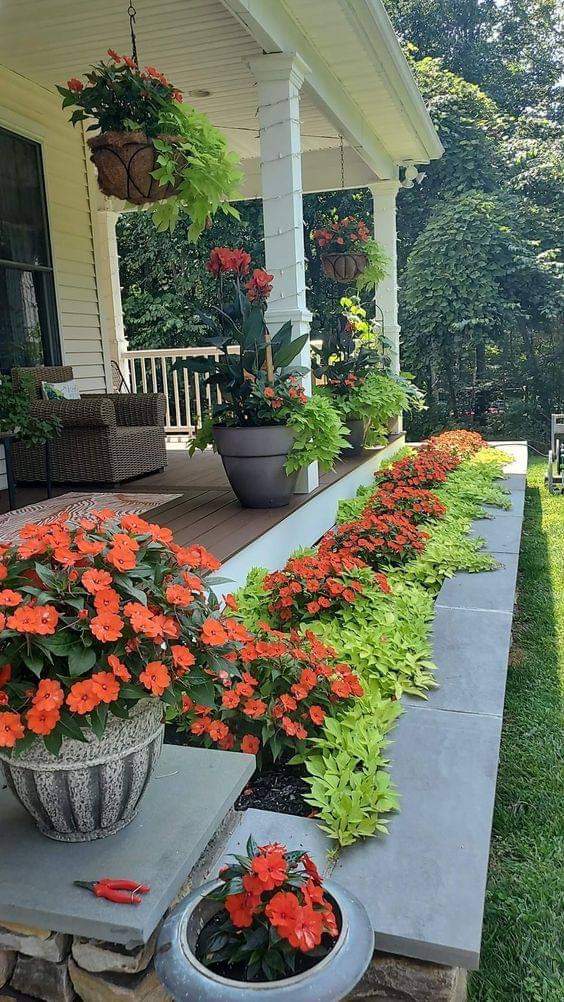 You can't go wrong with container plants. They offer a simple way to add greenery, color, and beauty to your front yard without undertaking a major project. Place a tall, eye-catching plant (the thriller) in the center, surround it with medium-sized plants (the fillers), and let trailing plants (the spillers) cascade over the edges of the container. Place your containers plants under windows, on the front door, porch, steps, or in empty spaces.
5. Transform Your Front Yard Into A Tranquil Space With Water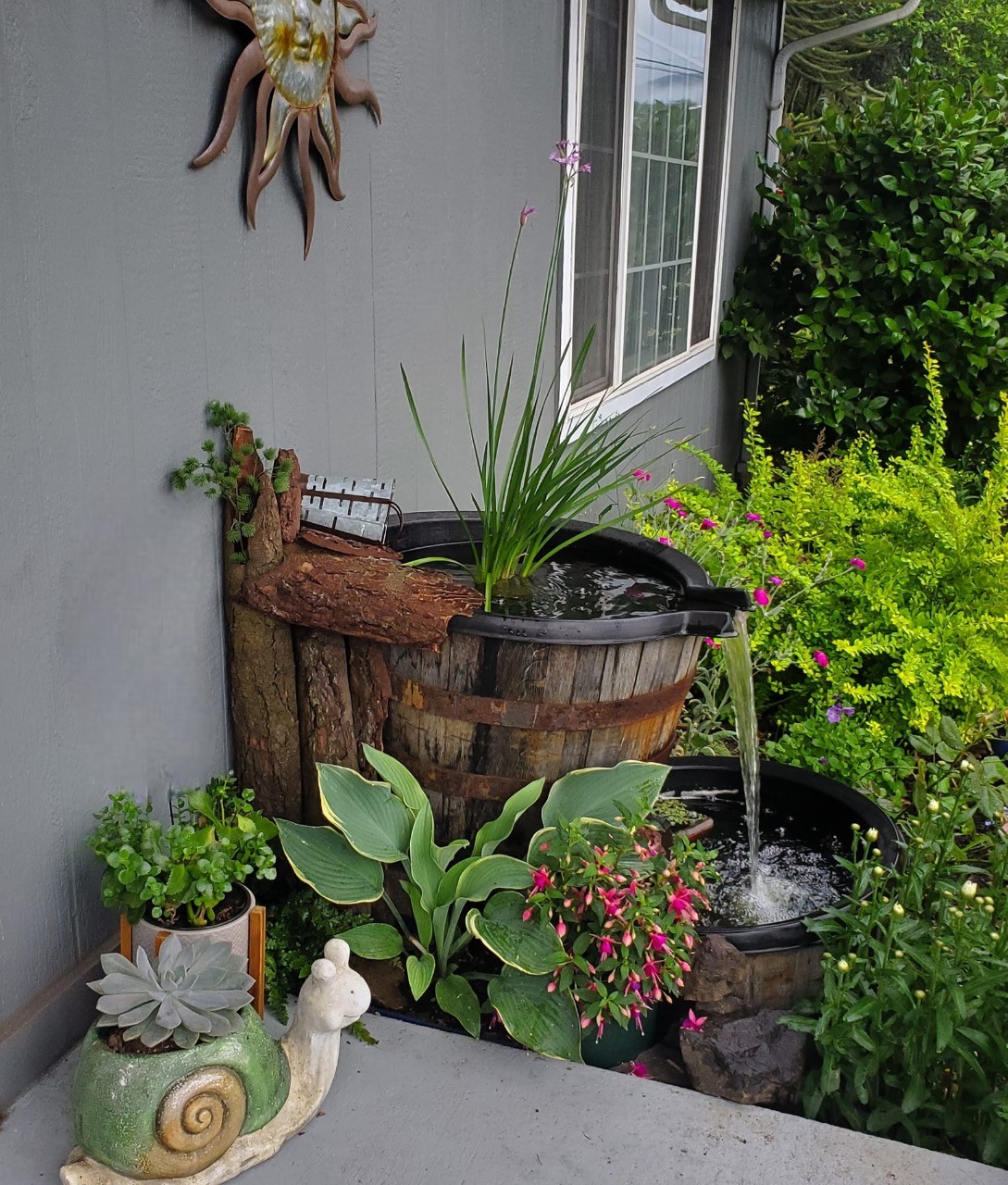 Water features are not only beautiful, but they also generate lovely sounds that help transform your front yard into a relaxing space. They are ideal for tiny spaces and also expansive areas.
Water features for front yards include fountains, birdbaths, ponds with waterfalls, run curtains, rain chains, reflective pools, pebble stream beds, rock waterfalls, and container water gardens.
6. Make a Statement With Rocks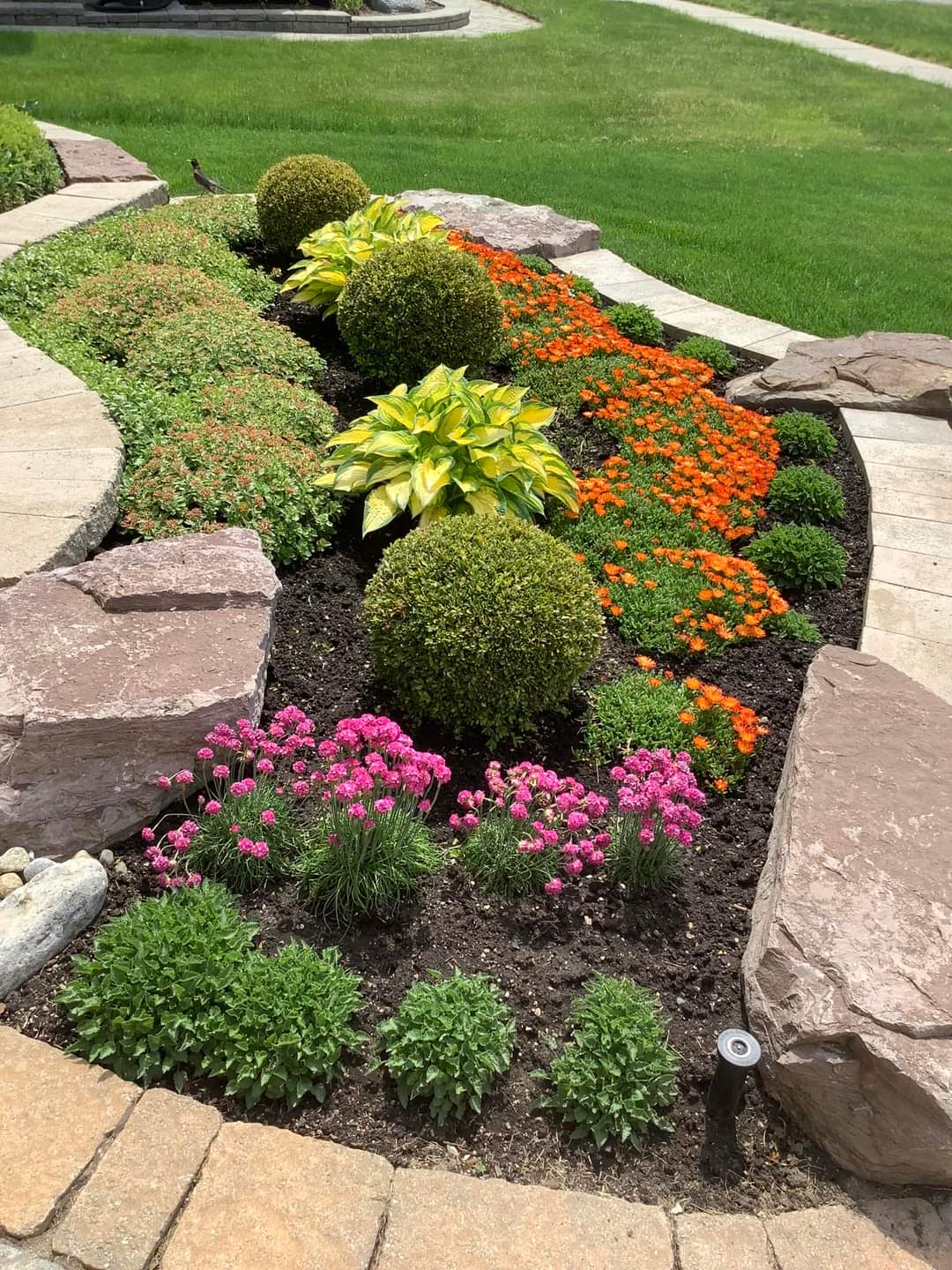 There are many great things you can do with rocks to make your front yard more appealing. For instance, you can make an intricate rock sculpture, an entrance using large boulders, and add drama with large landscaping rocks.
Moreover, pebbles add a serene and natural feel to designs, so consider using them as decorative elements or for edging and walkways. Incorporate your rock features with the right plants.
7. Create Intricate Borders and Edges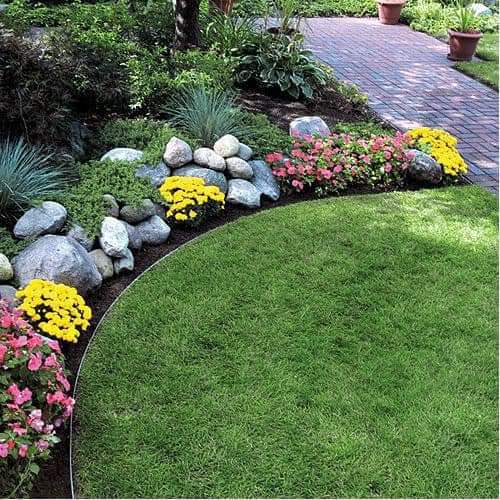 Without edging or borders, your home will appear unfinished. Avoid this issue using natural stones, bricks/ pavers, metal, wood, low hedges, recycled materials (like old wine bottles, reclaimed tires, or salvaged pallets), gravel, plant borders, or ground cover plants.
Edging provides definition and separation between different areas in your front yard. They also contain plants, prevent the spread of grass or weeds, and add a finished look to your landscape.
8. Plant Ornamental Grass
Do you want to add unique textures, year-round interest, color, and graceful movement to your front yard? Consider ornamental grasses.
Plant large, dramatic grasses like maiden grass and pampas grass as striking focal points in your front yard because of their tall plumes and graceful form.
On the other hand, go for mass plantings to make a bold statement, tall grasses in large pots for a dramatic effect, and native grasses for a naturalistic landscape.
9. Add Layer and Texture With Mulch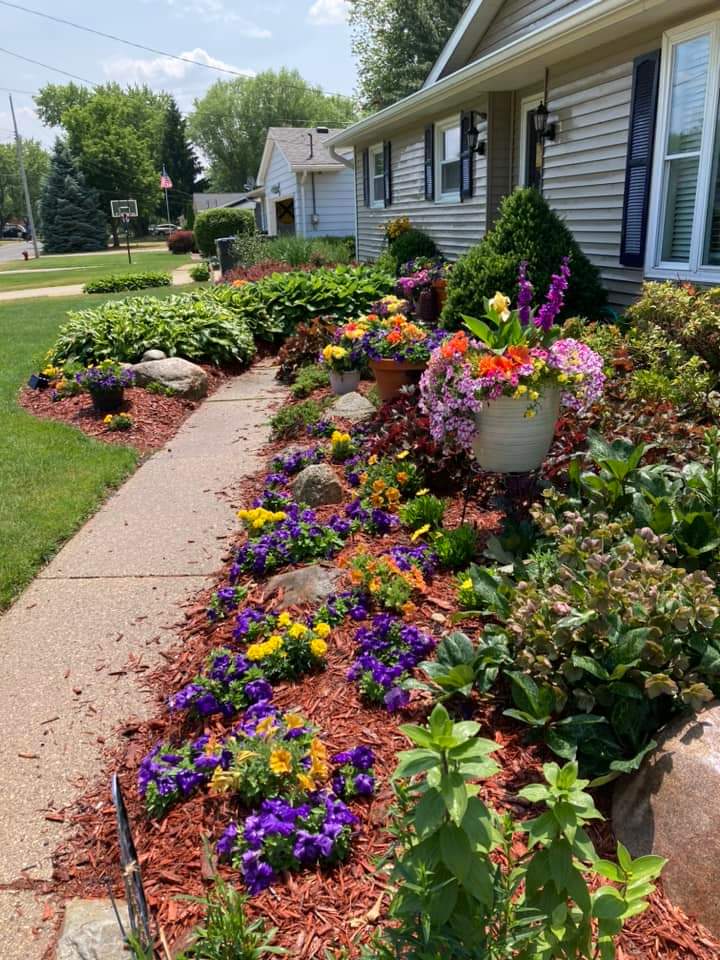 Freshen up your front yard with mulch in spring. This substance is affordable and versatile, helping you achieve your desired look. For instance, use it to define your flower beds, add texture to your landscape, or create tree borders.
Mulch also helps with weed suppression, moisture retention, temperature regulation, soil erosion prevention, and nutrient enrichment.
10. Curate Your Walkway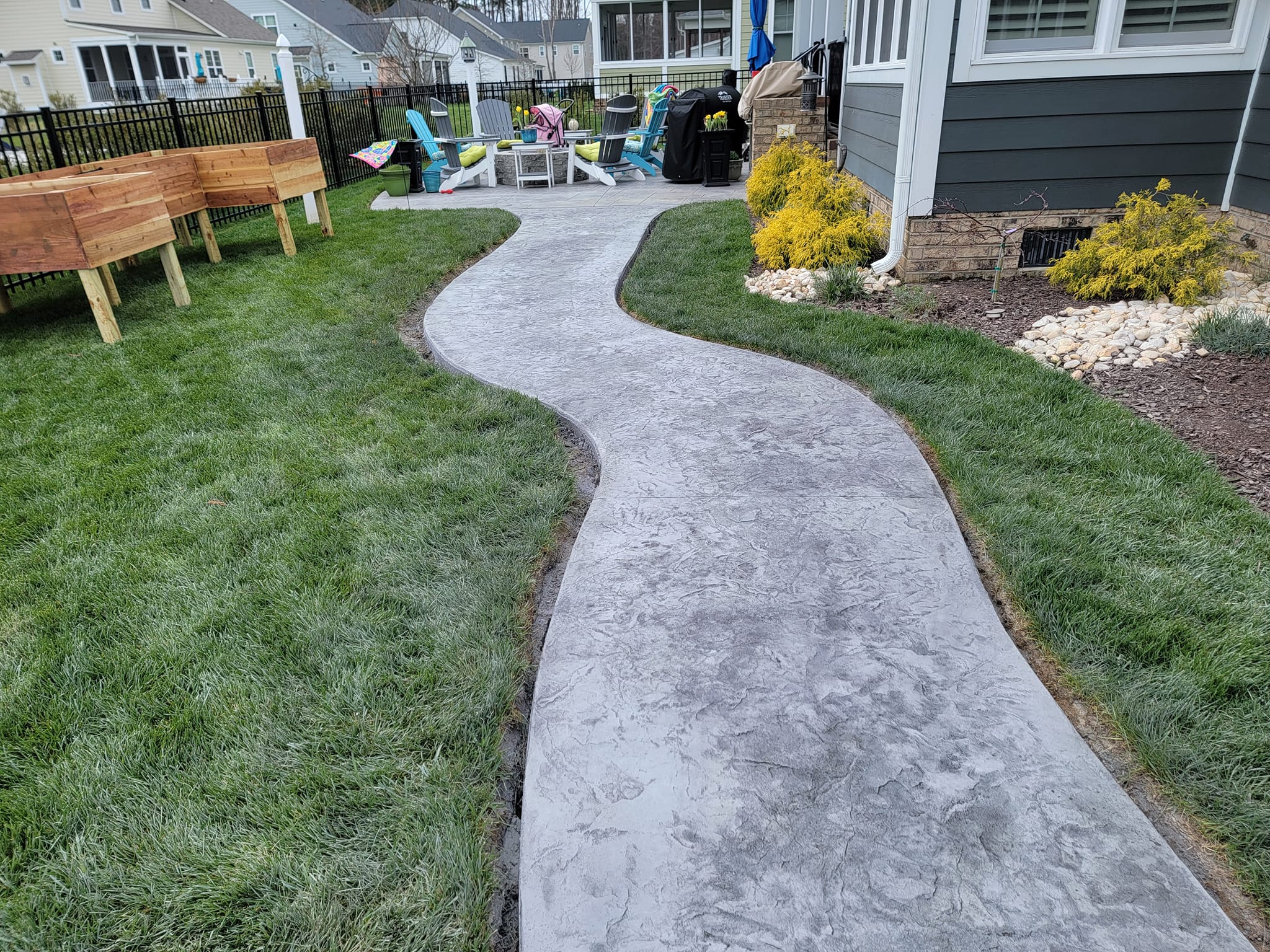 The size of your walkway matters. Ideally, create a 6 to 8 feet wide walkway.
Consider your home's style, existing landscaping, and preferences during planning. Additionally, ensure the walkway complements your property's overall aesthetic and architecture.
Consider these creative and attractive ideas:
Classic Brick Pathway
Stone Pavers
Gravel Walkway
Stepping Stones
Concrete Stamped Pathway
Wooden Walkway
Mosaic Pathway
Curved Walkway
Lantern-Lined Path
Plant-Rich Walkway
Asian-inspired Zen Path
Elevated Walkway
Pebble Mosaic Pathway
Staircase Entryway
11. Utilize Evergreens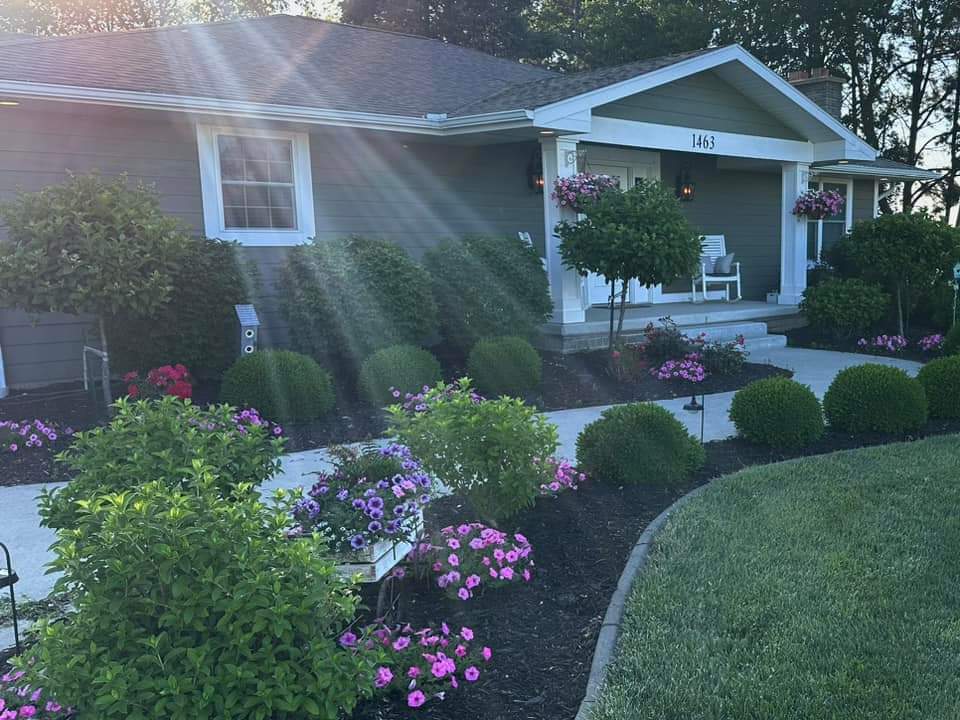 Your front yard can look boring in winter if you do not pick the right landscaping ideas, but it doesn't have to be that way since you can always plant evergreens.
Evergreens retain foliage throughout the year, making them an excellent choice for maintaining a year-round green, vibrant, and appealing front yard.
Utilize evergreens as fountain plantings, privacy screens, potted evergreens, windbreakers, mixed plantings, tiered plantings, and ground covers.
12. Reduce Street Noise With Plants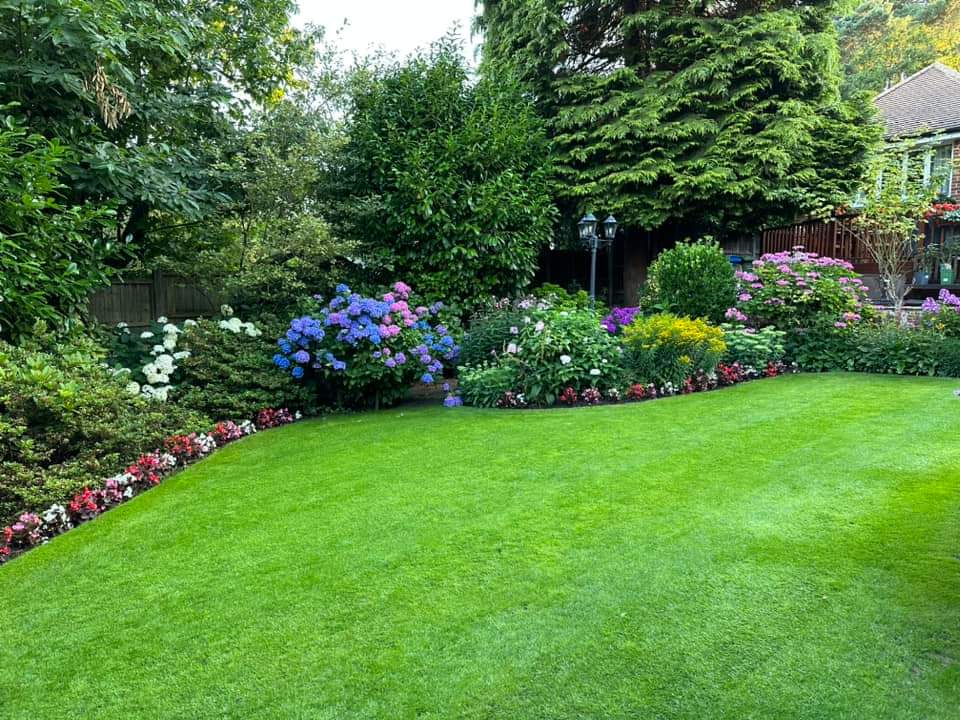 While plants do not entirely eliminate street noise, they significantly reduce it provided you choose the right plants. In that case, excellent plant choices include tall evergreen trees, broadleaf evergreen trees, bamboo, dense coniferous shrubs, and vines on trellises or fences.
Strategically select and position the plants to reduce noise and have a quieter living area. Also, check with local authorities or homeowners' associations regarding plant height or type restrictions.
14. Highlight The Entrypoint
Define your home's entry point by adding features like a small fence, a garden arch, or a decorative gate to mark the entrance and add visual interest. Colorful plants and flowers add a pop of color, making the entrance more inviting.
Also, consider adjusting your entryway decor to reflect the seasons or holidays since seasonal decorations add a charming touch and make your home feel more inviting year-round.
15. Add A Privacy Wall and Gate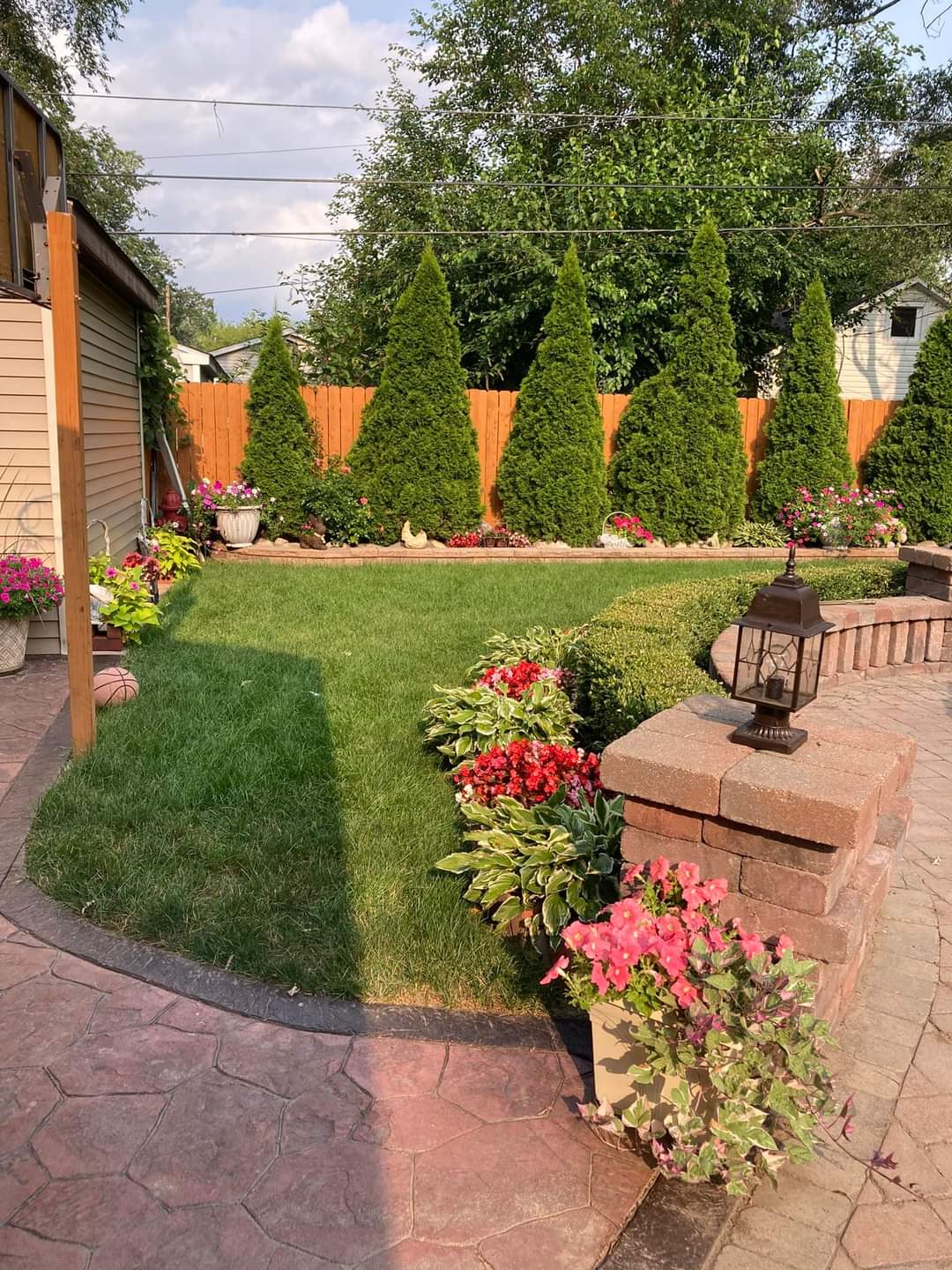 Add a gate and walls to your front yard for privacy, security, and a sense of enclosure. It also defines your property's boundary and can be aesthetically appealing, adding to the curb appeal.
For example, a decorative entry gate creates a welcoming focal point and control access to your home.
Fencing materials include wood, metal, vinyl, or stone, and each material offers different aesthetics and levels of privacy.
16. Arbors and Trellises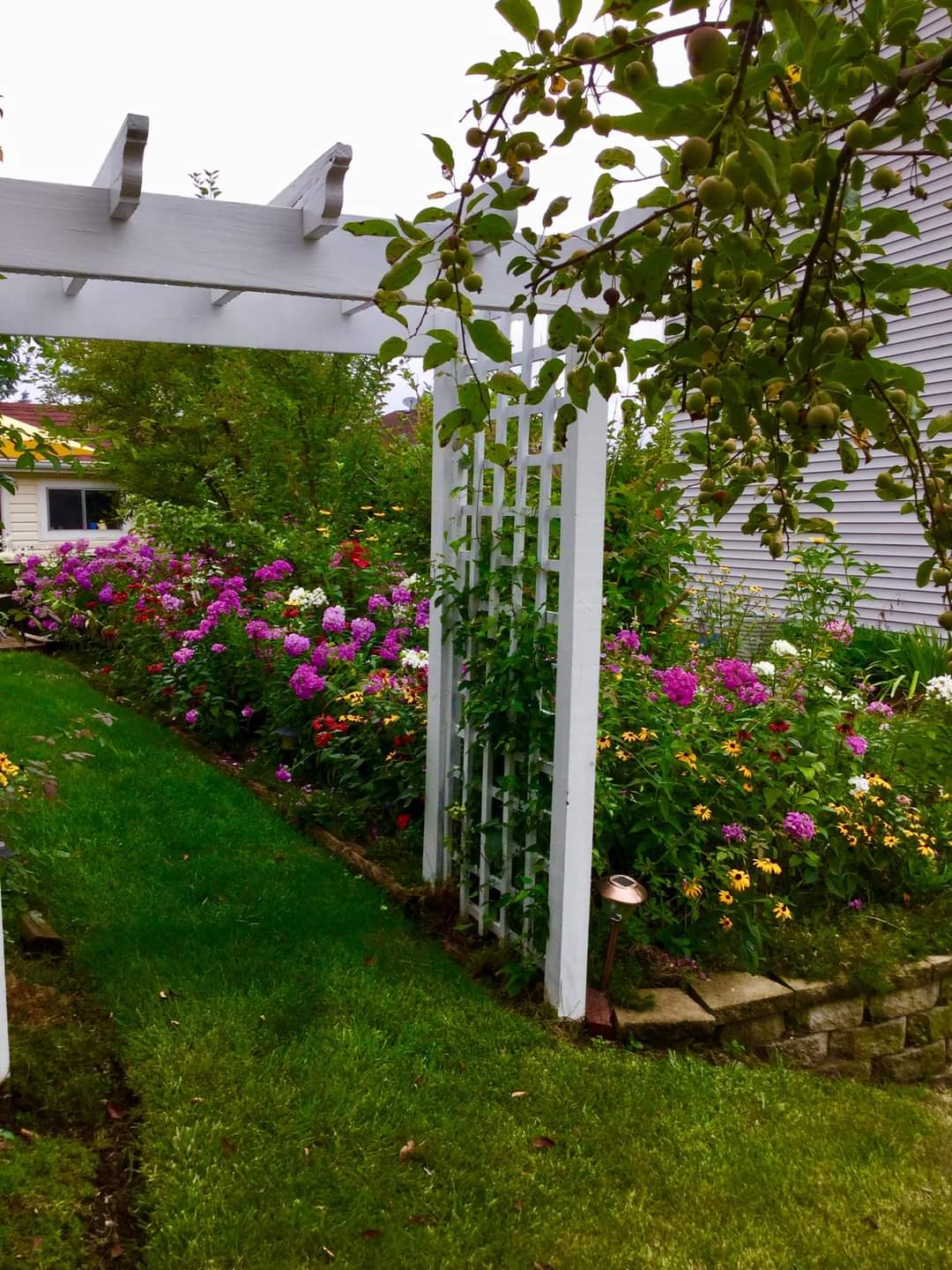 Climbing plants are beautiful and add to an area's aesthetics but need support. This is where arbors and trellises help. Use trellises attached to walls, fences, or freestanding structures to support climbing plants like roses, jasmine, clematis, or ivy.
Arbors and Trellises also add a touch of charm and elegance to the landscape while creating a welcoming and inviting entryway.
17. Showcase Your Creativity With Garden Sculptures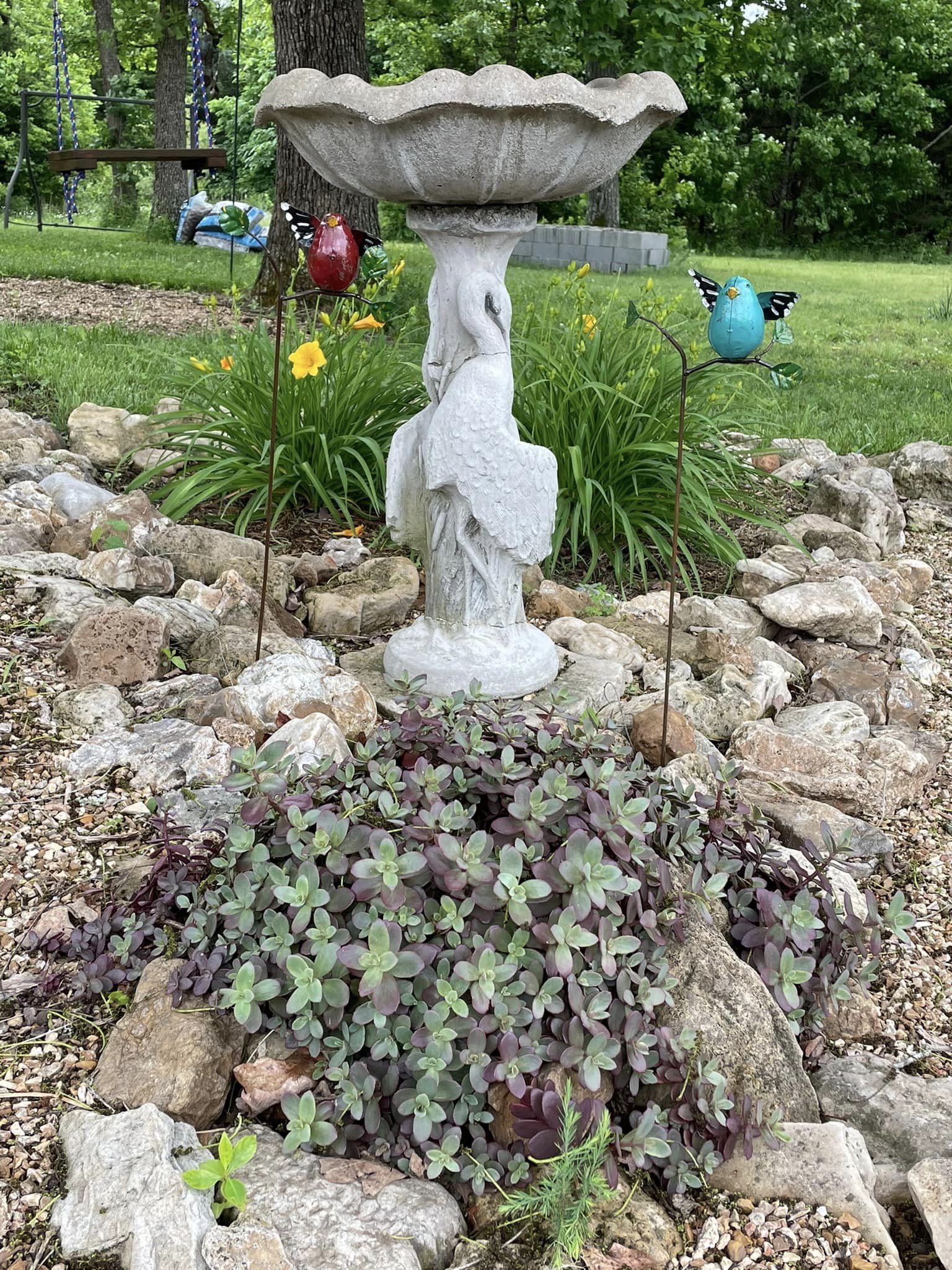 With a few carefully selected garden sculptures, you can showcase your personality and add art and visual interest to your front yard. Choose and strategically position a larger, eye-catching sculpture to be the central focus of your front yard.
Place smaller sculptures amidst plants and flowers to create a harmonious blend of art and nature. Ensure you pick weather-resistant sculptures.
18. Utilize Outdoor Lighting
Front yard lighting is not only functional, helping you see while outdoors at night, but they are also decorative. Some outdoor lighting ideas include pathway lights, spotlights, uplighting, silhouetting, floodlights, moonlighting, and entryway lighting.
19. Create Sitting Areas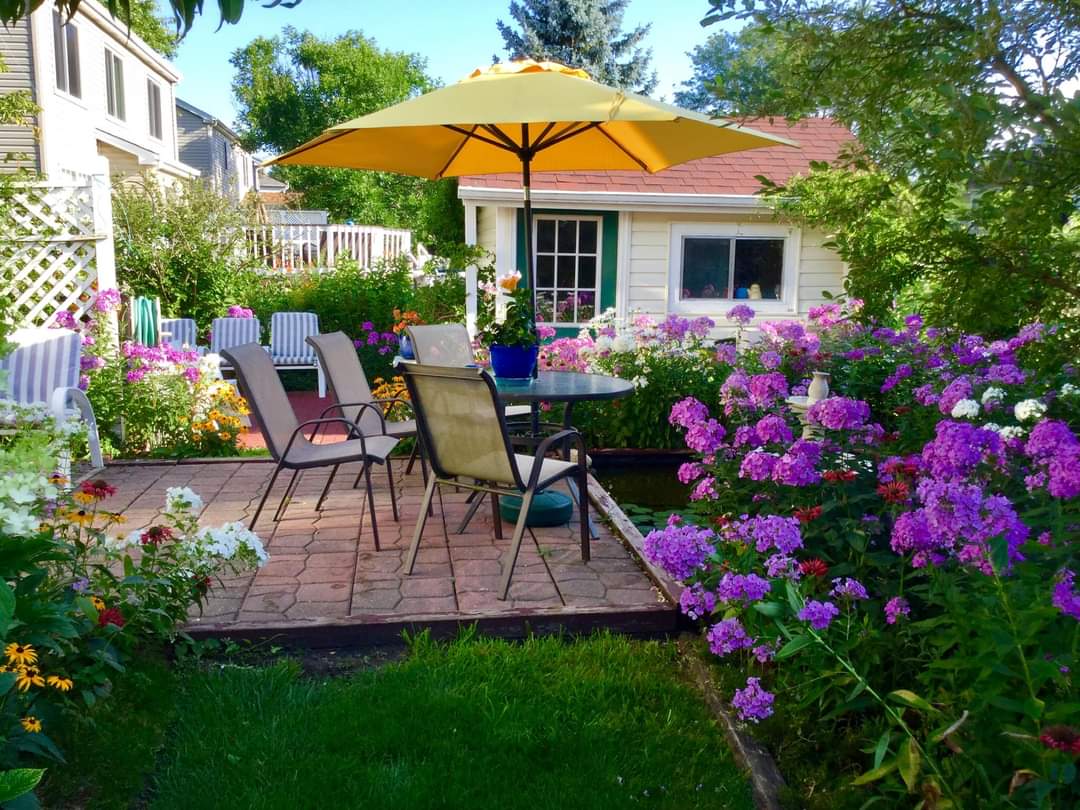 Relax, socialize, and enjoy the beauty of your surroundings in your front yard's sitting areas. Rocking chairs, a porch swing, or a small bistro set can go onto your front porch, while lounge chairs, a dining table, or a cozy outdoor sofa are suitable for your deck.
Consider adding a fire pit surrounded by seating for a cozy and inviting gathering space, perfect for chilly evenings. If you have ample space, consider building a gazebo.
20. Boxwood Hedges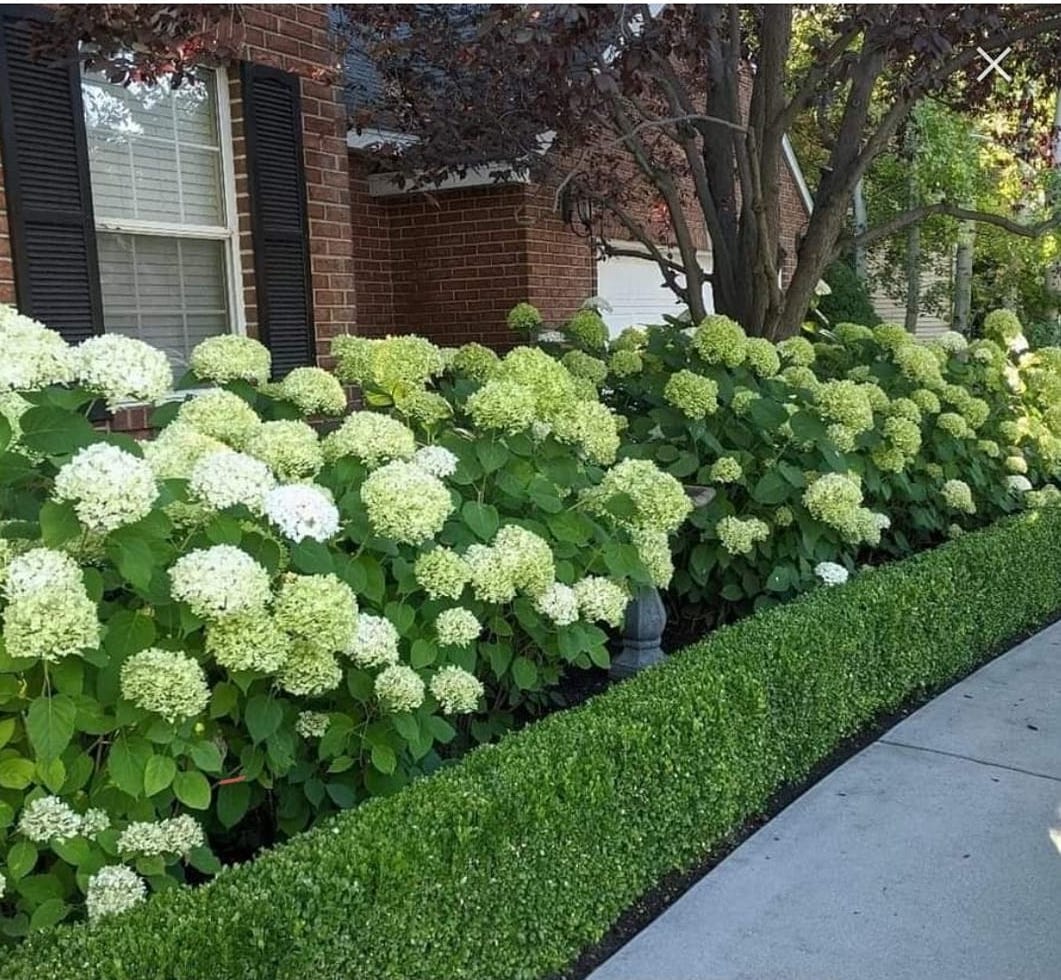 Do you want a classic and sophisticated feature for your front yard? Boxwood hedges are exactly what you need. They add a sense of order and refinement to your front yard landscape.
You can prune their dense, evergreen foliage into various shapes, such as straight edges, curves, or even intricate topiary designs.
Conclusion
Incorporate these landscaping ideas for your front yard with a DIY project for a functional, attractive yard. Remember, a gorgeous front yard is not only welcoming and aesthetically appealing but can also add to your home value.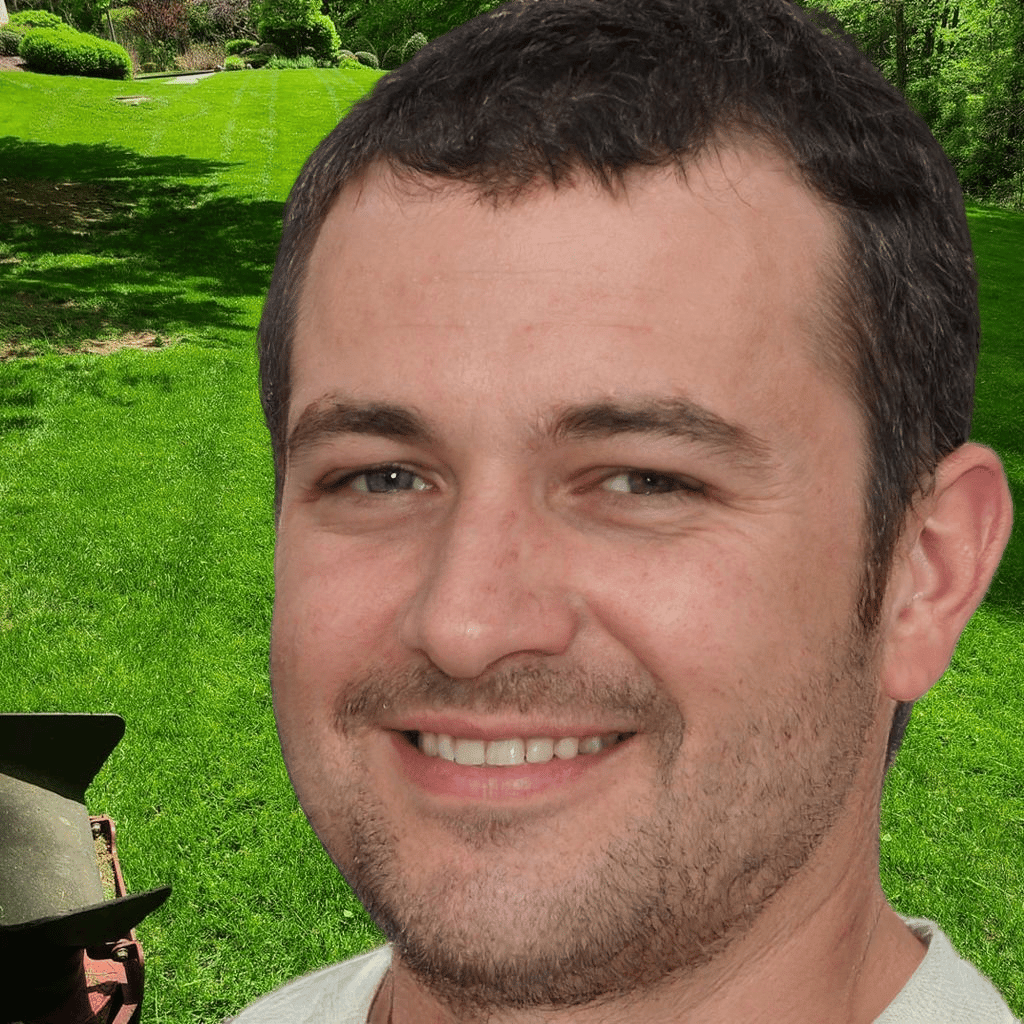 Hey there, I'm Derek Schew, a writer for Lawnholic.com, where we cover everything and anything related to lawns. As someone who's spent countless hours tending to my own lawn, I'm passionate about sharing my knowledge and helping others achieve the perfect yard. From lawn care tips to product reviews, I'm committed to providing our readers with the most accurate and up-to-date information available. So whether you're a seasoned lawn enthusiast or just getting started, I invite you to join our community and discover the joys of a lush, green lawn.