If you have a lawn and take care of it, then you know how annoying and tough it is to eliminate crabgrass.
While getting rid of crabgrass is pretty challenging, doing it before they flower and produce seeds increases your odds of winning the battle.
For the sake of your lawn, it would be best to use a best crabgrass killer for lawns that won't kill the grass.
Letting crabgrass grow is bad for your property since these invasive weeds take over yards pretty quickly and remove the nutrients in the soil necessary for the growth of plants.
11 Best Crabgrass Killer That Won't Kill Grass
Below are the best crabgrass killer for lawns that will not kill your grass.
1. Tenacity Turf Herbicide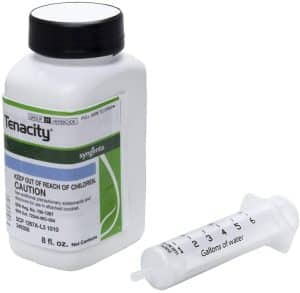 This is a versatile herbicide that targets large and smooth crabgrass as well as other pests. These include goosegrass, chickweed, barnyard grass, thistle, dandelions, clover, carpetweed, and wild carrot. Click here to see the price on Amazon.
You can use it at any growth stage of the crabgrass since it is designed for both post-emergence and pre-emergence.
This formula's active ingredient is 40% mesotrione which lets the herbicide function both as a pre-emergent and post-emergent.
It kills crabgrass by curbing photosynthesis, thus killing the weed. You can store tenacity turf herbicide for around 5 to 8 years without any issues.
Related Post: How to Get Rid of Crabgrass Using Baking Soda
Do not use this herbicide to kill crabgrass on lawns with paspalum, poa annua, Bermuda grass, bentgrass, Kikuyu grass, and Zoysia. This is because it can injure them. If you must use it, spot-treat the crabgrass only.
Pros
Reliable and versatile
Long shelf life
Ideal for light applications
Functions as a post-emergence and pre-emergence herbicide
Cons
2. Drive XLR8 Herbicide Crabgrass Killer
This herbicide comes in handy in lawns infested with crabgrass and other common weeds. The selective, post-emergent weed killer is designed for blue grass, buffalo grass, Bermuda grass, some turfgrasses and Zoysia. Click here to see today's price on Amazon.
It is also effective on dollarweed, torpedo grass, bindweed, clover, foxtail, and signal grass. Since it is effective on mature crabgrass, you do not have to worry that it is too late to get rid of this pesky weed.
In addition, since it is water-based, it will be absorbed into the roots and stems quickly. Therefore, rain does not affect its effectiveness by causing run-off.
This herbicide acts swiftly, getting rid of the weeds in 2 days. Furthermore, it comes in a half-gallon container sufficient for killing crabgrass on a full acre.
∗∗Caution is given against using Drive XLR8 on St.Augustine grass, carpetgrass, bentgrass, and bahiagrass.
Pros
Suitable for large lawns
Quick absorption
Ideal for mature crabgrass
Water-based formula
Cons
Short shelf-life- 45 days
3. AgraLawn Organic Crabgrass Killer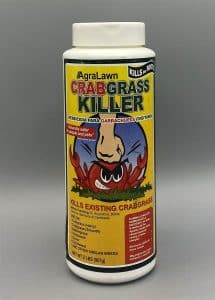 This is an excellent option for individuals looking for an effective, natural killer for crabgrass. Click here to see today's price on Amazon.
It is made of wheat flour, cinnamon, cumin, sodium bicarbonate, and corn meal and kills crabgrass without harming pets and humans.
The selective, potent, and safe herbicide is suitable for year-round yard care and selective on Zoysia and paspalum.
It is best used on lawns with Bermuda grass, centipede grass, St. Augustine grass, and Bahia grass.
AgraLawn organic crabgrass killer destroys every part of the weed, including the roots. Use it as a spot treatment on grass that is not tolerant to it.
Pros
Environmental friendly
Acts fast-kills crabgrass in 5 days
Safe for humans and pets
It does not harm grass
Cons
Not effective on dormant or dead crabgrass
4. Quinclorac 75 DF Herbicide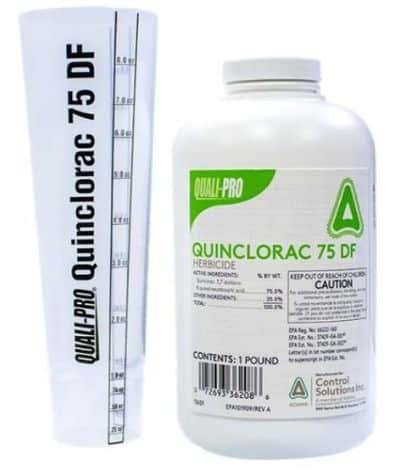 The active ingredient in this dry formula is 75% quinclorac. The post-emergent, selective herbicide effectively kills hard-to-control broad-leaf and grassy weeds, such as crabgrass, growing among different turfgrass types.
It controls weeds within 30 to 90 days after application. Click here to see today's price on Amazon.
It is suitable for warm and cool-season turfgrass in residential and commercial properties such as sod farms, sports fields, and golf courses.
Measure the flowable, dry powder using a measuring cup and mix it with water to create a solution you can spray on your lawn.
Besides crabgrass, it is effective on Kikuyu grass, Clover, Dollarweed, Black Medic, Barnyard grass, Violet, and Foxtail.
Other weeds it kills are Signalgrass, Morning glory, Dandelion, English Daisy, Speedwell, Bindweed, and Torpedograss.
Pros
Long-lasting weed control
Seeding and application flexibility
Suitable for warm and cool-seasoned grass
Cons
Requires multiple applications to kill crabgrass
5. Spectracide Weed Stop For Lawns Plus Crabgrass Killer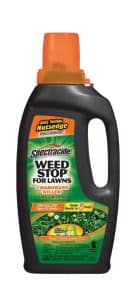 Consider this herbicide if you are looking for a highly versatile product capable of killing more than 470 weeds. These include yellow nutsedge, foxtail, purslane, chickweed, dandelion, and crabgrass. Click here to see today's price on Amazon.
It is also effective on Buffalo grass, Kentucky bluegrass, Bermudagrass, perennial ryegrass, and Zoysia.
The active ingredients in this herbicide are 3.74% 2,4-D, dimethylamine salt, 0.22% Sulfentrazone, 0.43% Dicamba dimethylamine salt, and 1.79% Quinclorac.
You will see the results within 5 hours after application. Also, it forms a rainproof barrier and dries in 3 hours.
Pros
Dries quickly
Suitable for up to 5000 square feet
Ideal for over 400 weed types
Cons
It can lead to some discoloration
6. BioAdvanced 704140 All-in-One Crabgrass Killer
This all-in-one herbicide provides dominant results because of active ingredients like 0.45% dimethylamine salt, Dicamba, 1.6% Quinclorac, and 93.09% other ingredients.
Although it comes in 80 ounces, it is suitable for controlling weeds in a large area. Click here to see today's price on Amazon.
It leaves your lawn intact, targeting only crabgrass, and becomes rainproof an hour after application.
It kills different weed types, including crabgrass, Kentucky Bluegrass, Buffalograss, Zoysia, Bentgrass Ryegrass, and Bermudagrass.
Pros
Large coverage area
Long shelf life-5 years
Potent active ingredients
Cons
No built-in spray in the canister
7. Roundup Control Grass Killer Plus Weed Preventer
This dual-action powered formula is designed to eliminate crabgrass and other weeds while preventing later emergence. Click here to see today's price on Amazon.
The bottle is 16 ounces and has a 4 to 8 years shelf life. In addition, it makes your lawn crabgrass free for almost four months, so you can use it on different places such as patios, sidewalks, and driveways.
Furthermore, it becomes entirely waterproof 10 minutes after installation, making it excellent for areas prone to rain.
Another added advantage is that you see the results 3 hours after installation.
Pros
Popular and affordable
Long shelf life
Ideal for multiple locations
Large coverage
Cons
It could use better active ingredients
8. Ortho WeedClear Lawn Weed Killer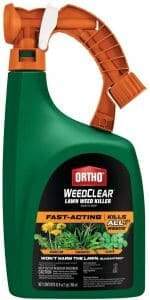 This weed killer is easy to use since it's fitted with a built-in sprayer, and the design makes it ready for use the moment you get it out of its box. Click here to see today's price on Amazon.
The 32 ounces compound will help you kill crabgrass in up to 5000 square feet yard.
Additionally, it becomes waterproof an hour after application, and you will also see the results in a few hours.
Pros
Ideal for beginners
Effective against almost 200 weed types
Easy and ready to use
Cons
Short shelf life
9. Scotts Halts Crabgrass and Grassy Weed Preventer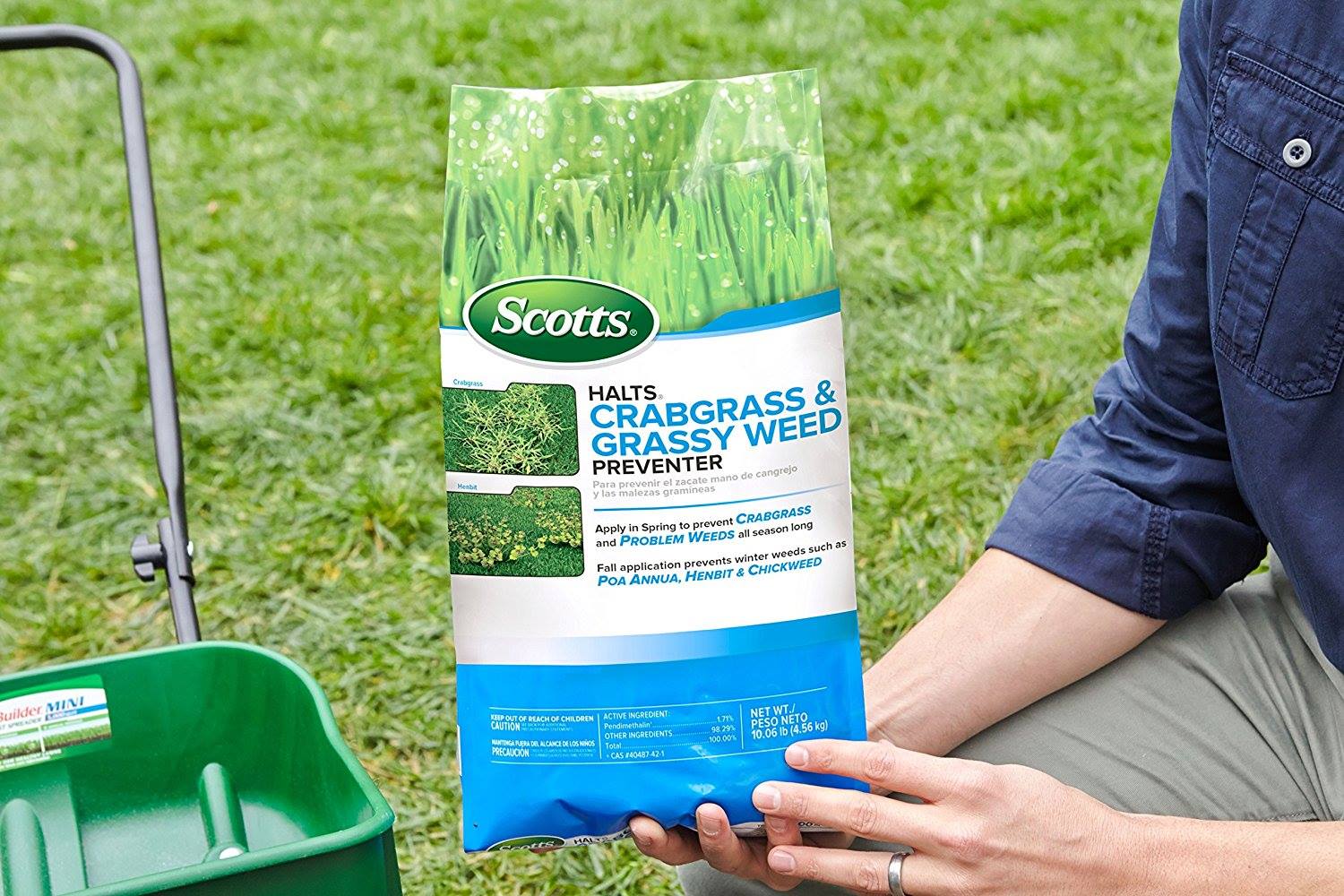 This herbicide is 160 ounces a container, making it perfect for large lawns, covering up to 5000 square feet with ease. It is ideal for application in all seasons thanks to the 1.7% Pendimethalin.
Consider applying it in Spring to avoid crabgrass and fall to curb winter seed generation like chickween, henbit, and annua.
Its performance is not impaired by snow or rain. Also, it has a 3-year shelf life.
Pros
Powerful active ingredient
Ideal for large lawns
It can be used in all seasons
Long shelf life
Cons
Complicated application
10. BASF Drive XLR8 Crabgrass Herbicide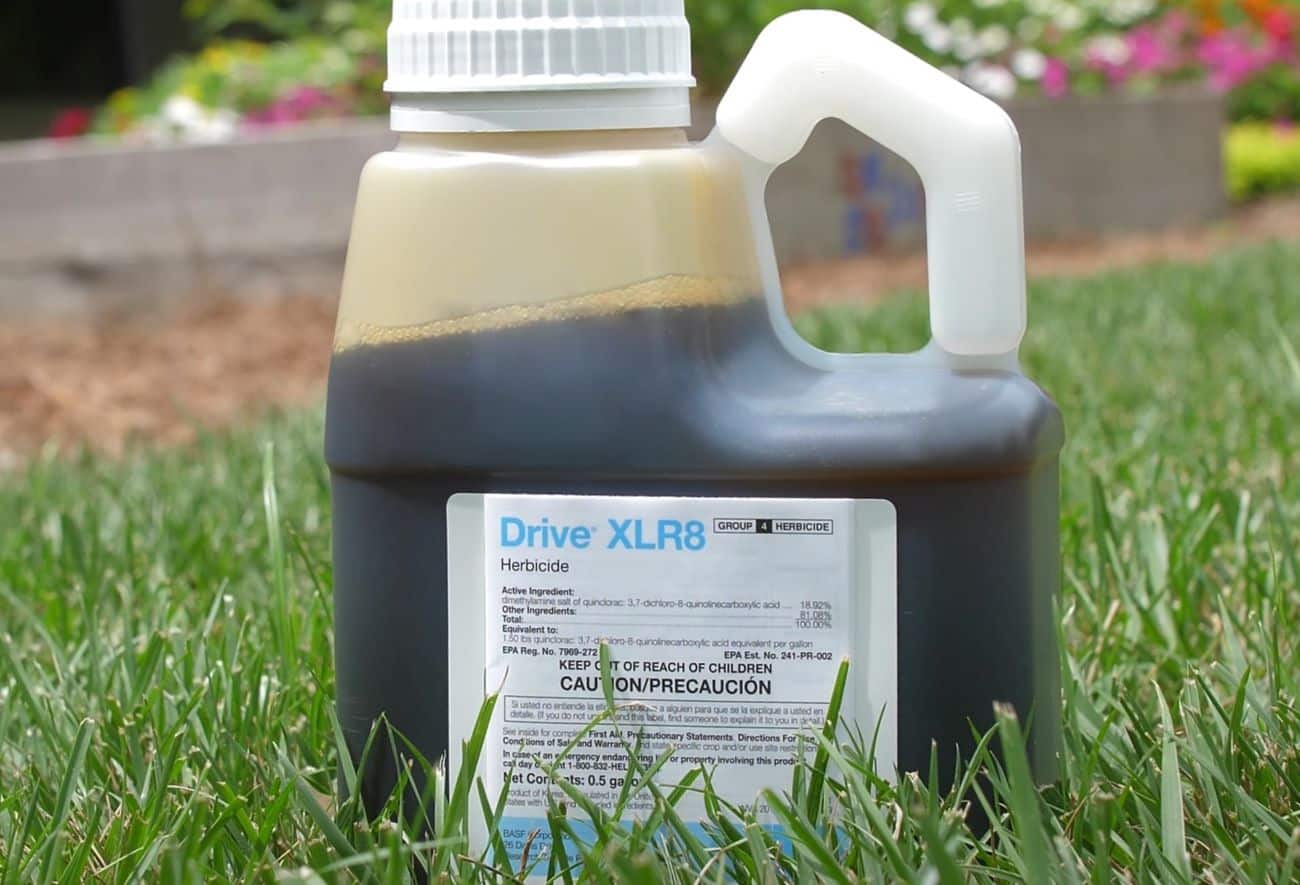 The latest technology is used to formulate this premium herbicide comprising 18.92% Quinclorac. Click here to see today's price on Amazon.
BASF Drive XLR8 is highly reliable, and one bottle is enough for almost an acre, making it cost-effective.
This herbicide dries within an hour, becoming entirely waterproof. You can use this selective, post-emergent on mature crabgrass, buffalo grass, Zoysia, bermudagrass, ryegrass, and bluegrass, among other turfgrass.
Its absorption to the roots and stems is also pretty fast since it is water-based.
The downside is it has a short shelf-life of 45 days, so you do not have much storage time once you open it.
Pros
Large coverage
Ideal for turfgrass and cool varieties
Dries quickly
Kills weeds quickly
Cons
Pricey
It can cause discoloration
11. Image Crabgrass Killer
Use this easy-to-use herbicide on actively growing young crabgrass and other grassy weeds. The best thing about this product is that it does not harm your grass.
The active ingredients in Image crabgrass killer include Dicamba, dimethylamine salt, MCPA, and quinclorac; they make it effective against weeds.
These ingredients are said to be capable of killing more than 200 different weed types. It is ideal for Tall Fescue, Ryegrass, Fine Fescue, Kentucky Bluegrass, Buffalograss, Bentgrass, Zoysia, and Bermuda grass.
It isn't safe for Centipede grass, Seashore paspalum, St. Augustine grass, Carpetgrass, and Bahiagrass. Apply this weed killer when the temperatures are 50 °F to 90 °F.
Pros
It doesn't harm grass
Easy to use
It can kill over 200 weeds
Cons
Conclusion
Crabgrass can be a nuisance for homeowners who desire a well-manicured lawn. However, there are many effective crabgrass killers available that won't harm your grass.
The best crabgrass killer that won't kill grass discussed in this blog post:
Tenacity Herbicide

Drive XLR8 Herbicide

Quinclorac 75 DF Herbicide

Ortho Weed B Gon Plus Crabgrass Control

Spectracide Weed Stop For Lawns Plus Crabgrass Killer

Scotts Halts Crabgrass & Grassy Weed Preventer
All offer unique benefits and advantages for removing crabgrass without damaging your lawn.
Conclusion
It is important to choose the right crabgrass killer that won't kill grass for your specific needs, taking into account factors such as the size of your lawn, the severity of the crabgrass infestation, and any environmental concerns you may have.
With the right product and proper application, you can effectively rid your lawn of crabgrass while maintaining the health and beauty of your grass.
Ultimately, it's crucial to follow the instructions carefully when using any crabgrass killer, as misuse can lead to unintended consequences.
Always wear protective clothing and use caution to ensure that you don't accidentally damage your lawn or harm yourself or others. With the right tools and knowledge, you can tackle crabgrass effectively and keep your lawn looking its best.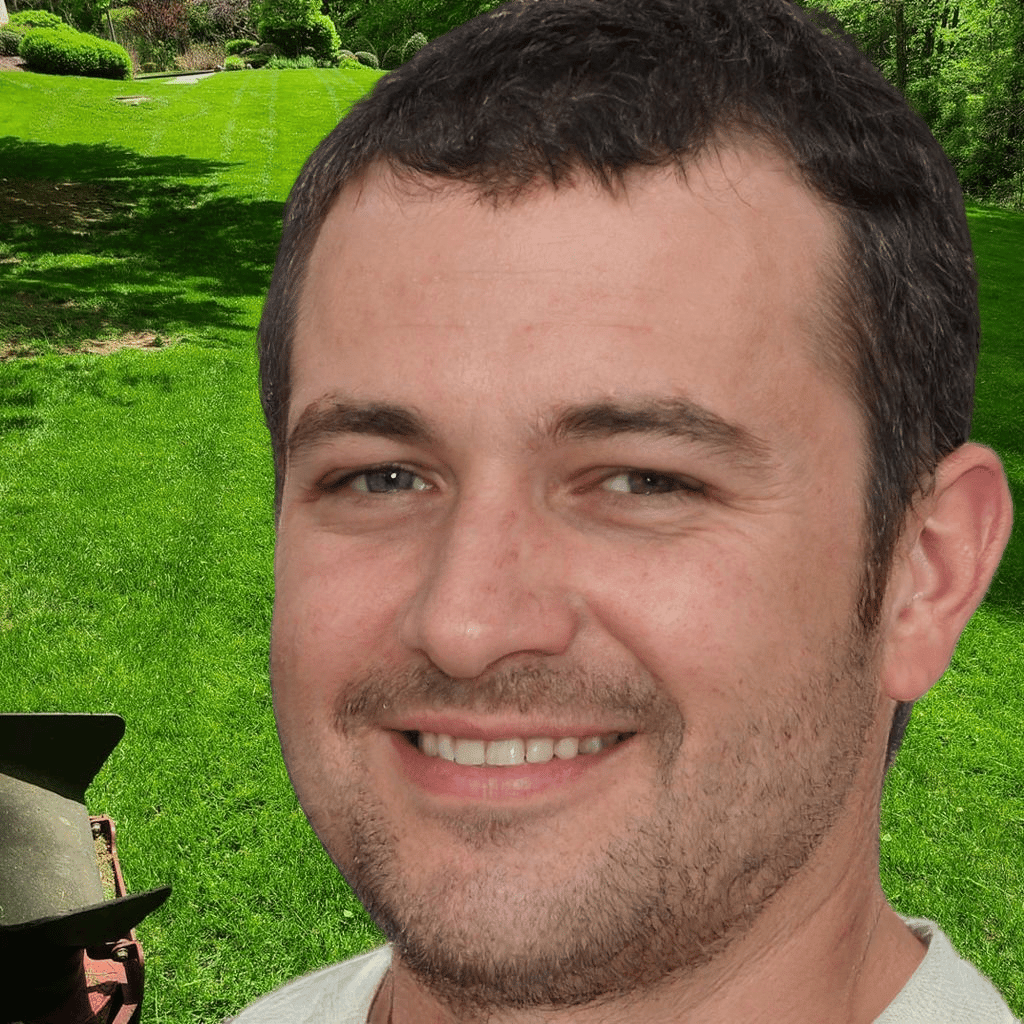 Hey there, I'm Derek Schew, a writer for Lawnholic.com, where we cover everything and anything related to lawns. As someone who's spent countless hours tending to my own lawn, I'm passionate about sharing my knowledge and helping others achieve the perfect yard. From lawn care tips to product reviews, I'm committed to providing our readers with the most accurate and up-to-date information available. So whether you're a seasoned lawn enthusiast or just getting started, I invite you to join our community and discover the joys of a lush, green lawn.