Break the monotony of the traditional green front yard by improving your curb appeal with foundation plants.
The pop of color these plants bring makes your home welcoming and cozy, serving as a bridge between your house's exterior and the flat lands like the lawn and walkway.
The right selection is key when it comes to foundation plants, as you must ensure you pick the most appealing.
While most people go for low-growing shrubs, ultimately, the choice is yours. You can pick dwarf trees, bushes, or shrubs.
The sections below offer 26 best foundation plants for the front of your house options worth considering, so continue reading.
What Are Foundation Plants?
These are plant beds usually planted along the foundations of houses as part of landscaping design.
They are used to obscure undesirable foundation features and blend the structure with its settings.
Related posts:
The classic style of foundation plantings consists of corner plantings, entryway planting, and plantings bridging the gap between the two.
Landscapers develop an artistic visual appeal by mixing flowers, shrubs, and bushes. While foundation plants were first introduced to hide the unappealing blocks and cement around a house's foundation, their purpose has since expanded.
Homeowners now use them to enhance their property's beauty and break the monotony of a treeless yard.
Related Posts:
Tips On How To Choose Foundation Plants For Front Of House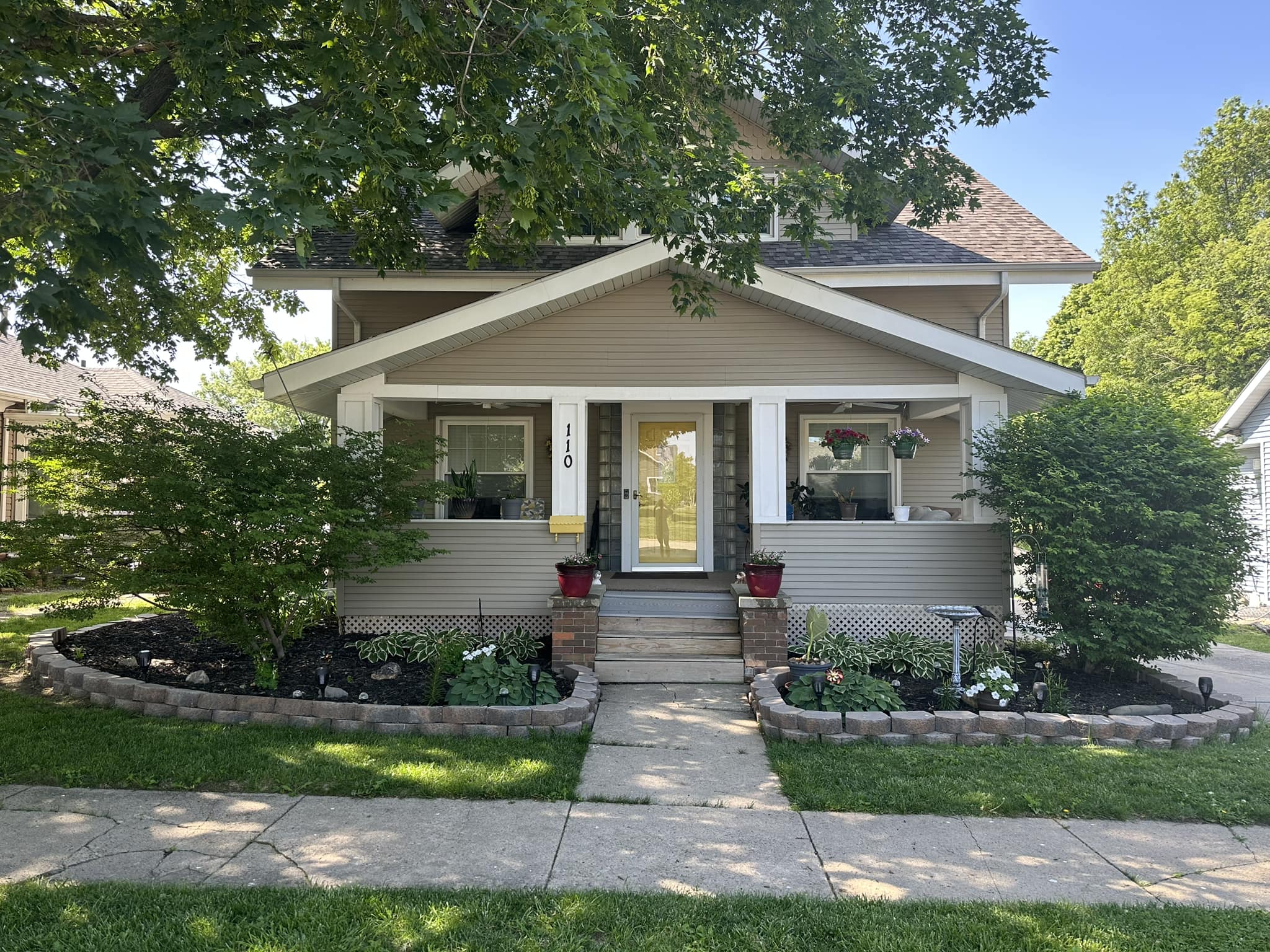 Below are the things you should consider when selecting foundation plants for your home to ensure you pick the best one.
1. Style
Your foundation plants should enhance and display your home's architectural style. So, before picking, is your home design casual or formal and also, take into consideration when it was built.
A colonial vintage would look great, surrounded by formal paintings and evergreen plants.
On the other hand, ornamental grasses, shrub roses, and Hydrangeas suit a seaside bungalow better.
Plant Japanese Maples and cloud-pruned evergreens on your contemporary ranch.
2. Exposure
The amount of shade or sun your home's front parts receives also determines the ideal foundation plants. For instance,
Ferns and Hostas make a shady foundation corner beautiful.
3. Mature Size
Make sure your foundation plants have ample space to grow into until they attain their maturity size.
4. Color
The colors of the foundation plants should go well with your house's color scheme. Either go with a contrasting color scheme or a complimentary one but don't introduce too many colors; simplicity is usually better.
Using fewer colors produces a curated, unified look.
Also read: Best lawn ornaments
5. Seasonal Interest
Foundation plants should make your home appealing all year round, so consider planting different plants that bloom during different seasons.
For instance, use evergreens to get year-round form and color and to serve as spring-flowering bulbs' handsome backdrop.
Summer and spring-flowering shrubs will beautify your home during these seasons. On the other hand, complete the season with shrubs and perennials that offer dramatic fall leaf color and blossoms.
6. Layers
develop interest layers by introducing foundation plants of various heights. For example, the biggest elements can be made of upright evergreens or tiny ornamental trees.
7. Forms and Textures
Go for different silhouettes like pyramids, pillars, and mounds and textures such as broad-leaf, grassy, feathery, and fine.
Also Read: Best tall grass for privacy
8. Maximize The Views
If you want to look out of your window and see beautiful plants, introduce foundation plants that boost these views. Also, ensure these plants don't block your view.
Related Post: Cheap Ways To Block Neighbors View Of Your Yard
26 Best Foundation Plants For The Front Of Your House
This section provides excellent suggestions for foundation plants, divided into various sections.
Flowering Foundation Plants
1. Marigold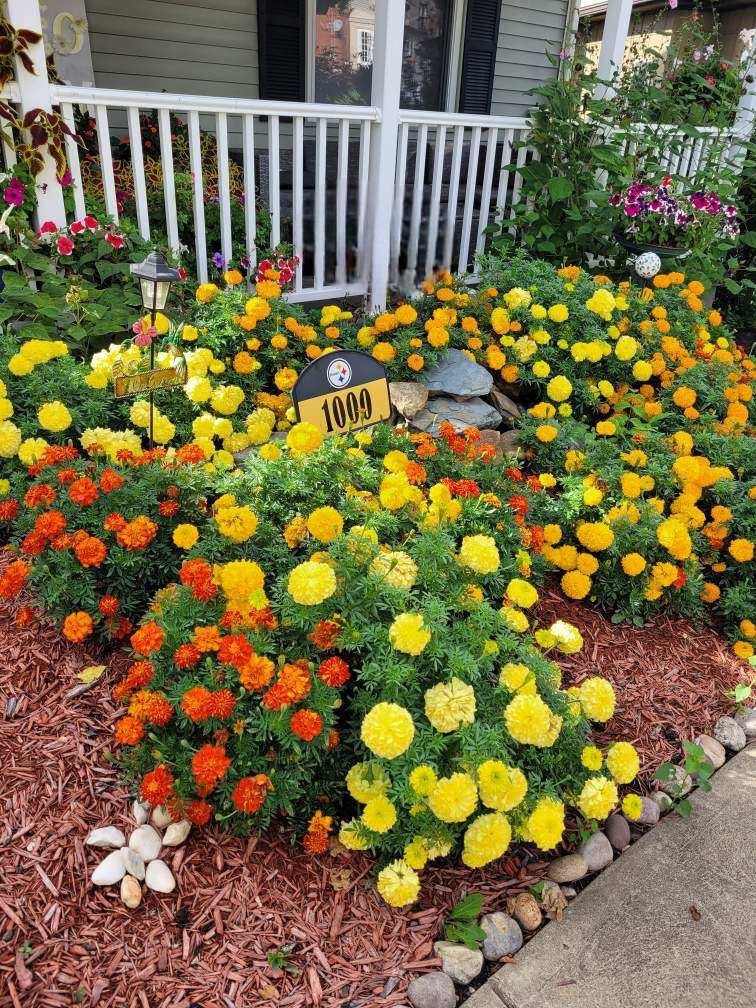 This plant produces yellow or orange pompom-type large blossoms. Some marigold varieties grow only to 10 cm ( 4 inches), while others reach 60 cm (2 feet).
2. Petunia
This plant grows to 1 m (3 feet) wide and 30 cm (12 inches) tall, producing funnel-shaped flowers with colorful, showy blossoms.
3. Summer Snapdragon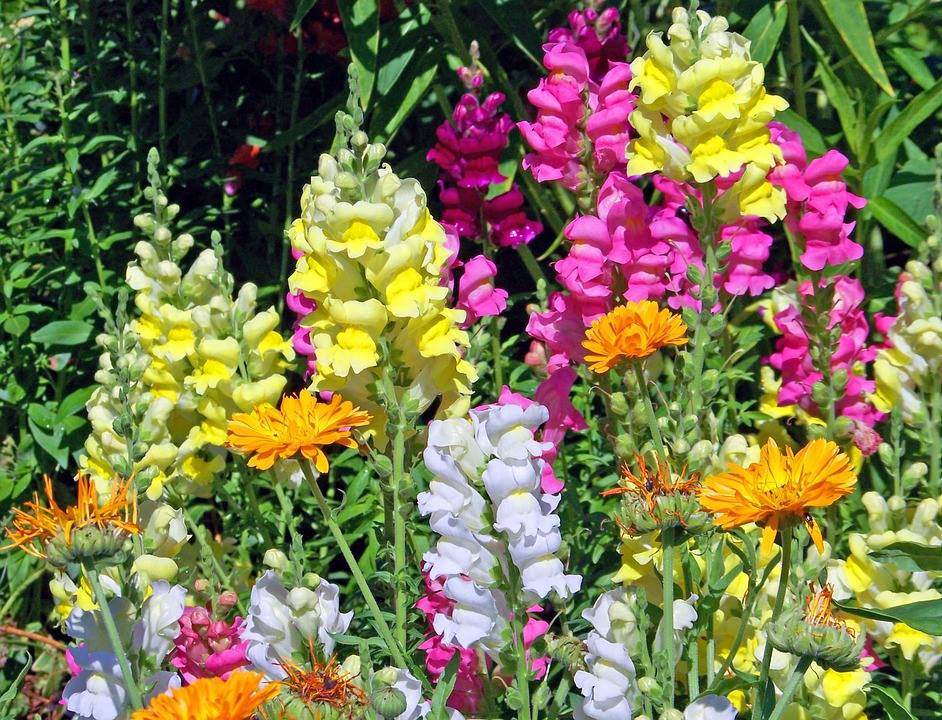 It has long (20 cm or 8 inches) flowering spikes with showy blooms in white, red, yellow, pink, and purple colours. It's best for developing a mixed border.
4. Pansies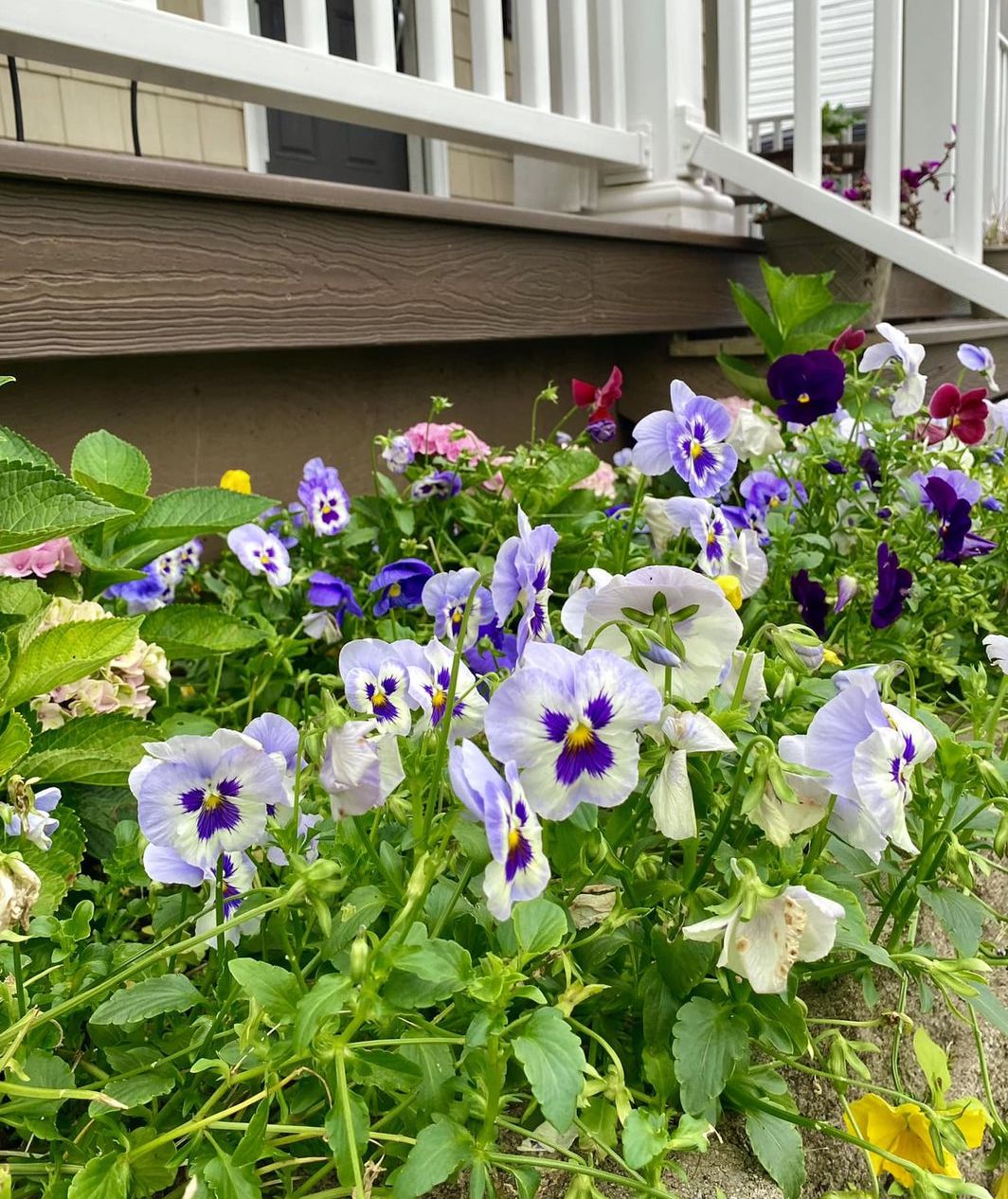 This flowering plant blooms in spring, producing beautiful red, purple, yellow, multicolored, and white flowers. Grow pansies in front of your taller foundation plants.
5. Hydrangea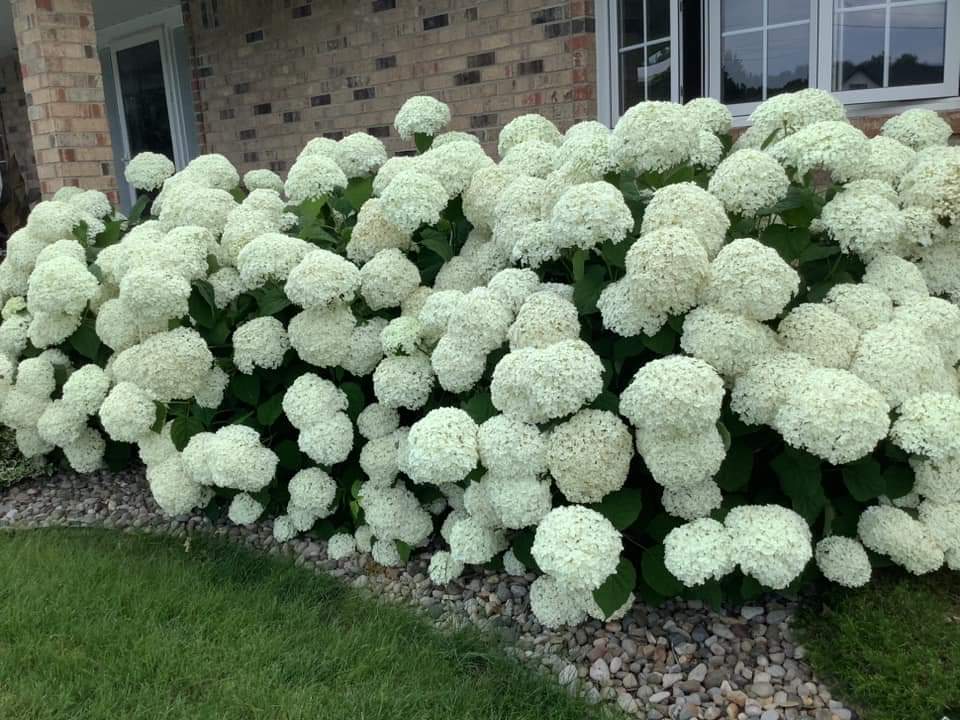 Your house's front side will look strikingly beautiful with this plant's colorful, massive flower clusters. It produces lavender, pink, white, or blue.
Hydrangea's umbrella or round-shaped corymbs will make your front yard colorful from spring to fall.
6. Azaleas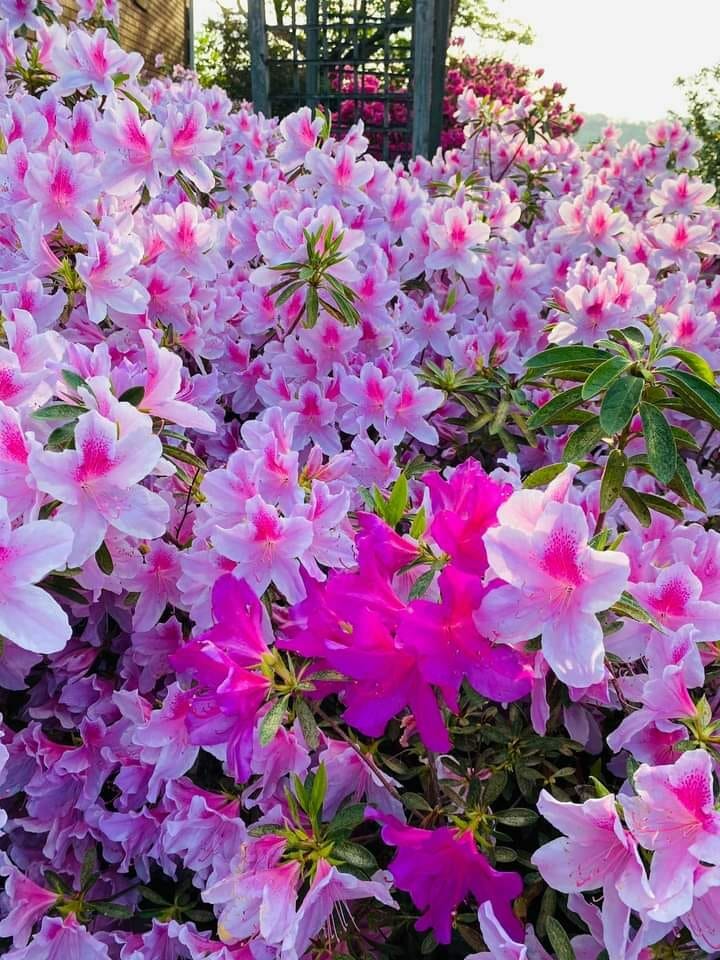 This bushy perennial plant produces showy blooms comprising pastel-colored frilly or ruffled petals. The perennial plant has deciduous, leathery leaves and grows 2-4 feet tall. Azaleas are low maintenance and thrive in temperate areas.
7. Roses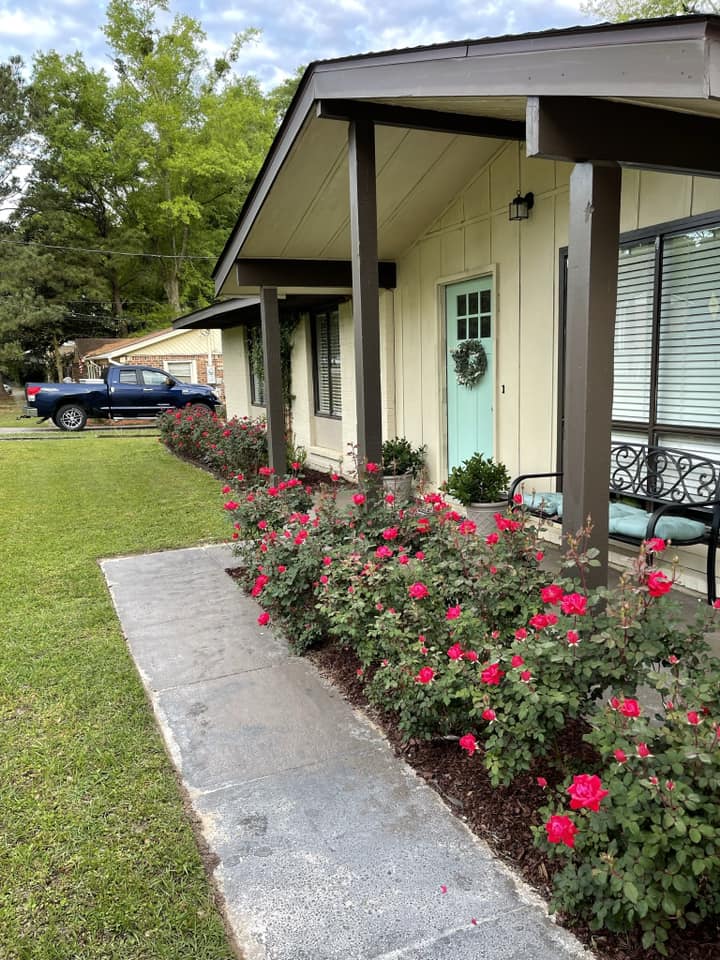 This beautiful plant comes in different species with various color combinations, making it an excellent foundation plant.
Its flowers are showy and have rosette patterns. Rose plant varieties include miniature roses, hybrid tea roses, and shrub roses.
Best Shrubs for Front of House
8. Burning Bush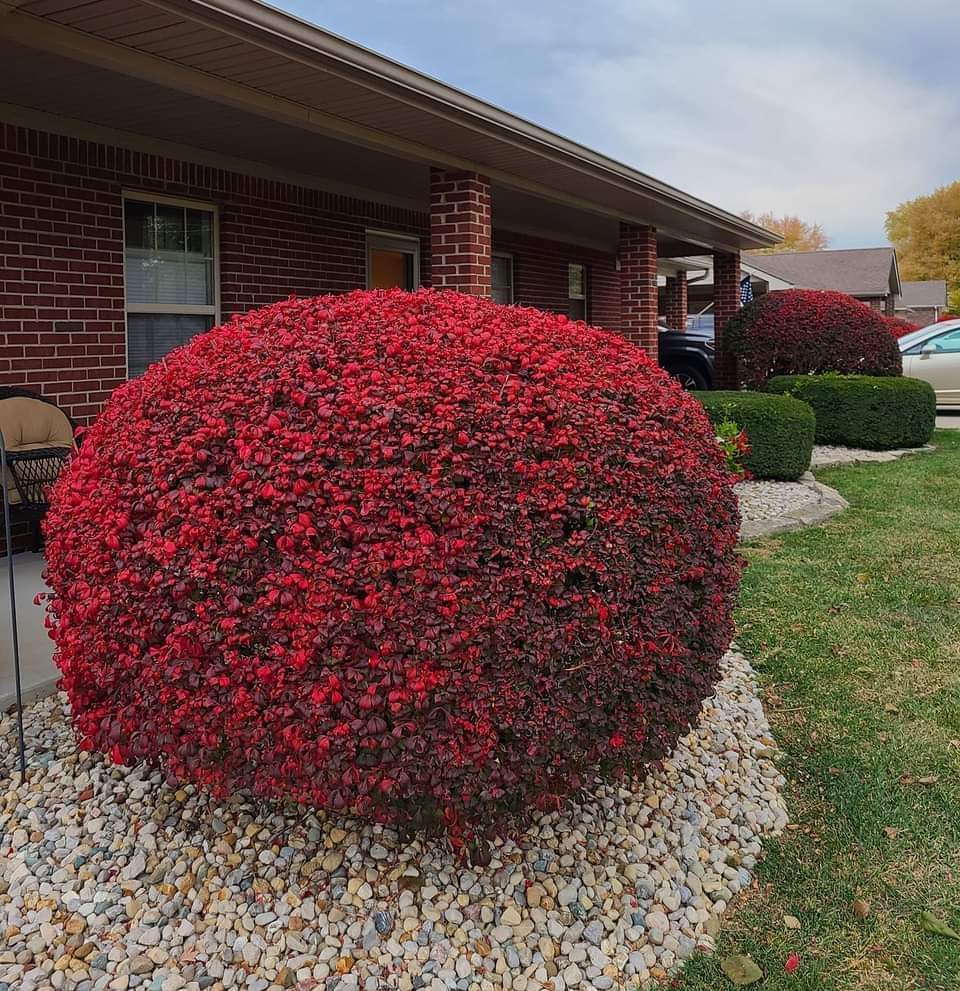 It is a beautiful shrub in the Celastraceae family that spreads 8 to 12 ft wide and 15 to 20 ft tall. The burning bush's unique name is due to its bright red foliage produced in the fall.
The plant grows slowly and flourishes in full and partial sun as well as all soil kinds. With its compact size and eye-catching colors, it adds a touch of elegance and beauty to your landscape.
9. Rhododendron
The Rhododendron is a stunning shrub for the front of your house. Its vibrant flowers, ranging from delicate pinks to rich purples, create a captivating display.
With glossy evergreen foliage, it adds year-round beauty. This showstopper brings elegance and charm to your home's entrance.
10. Dense Spreading Yew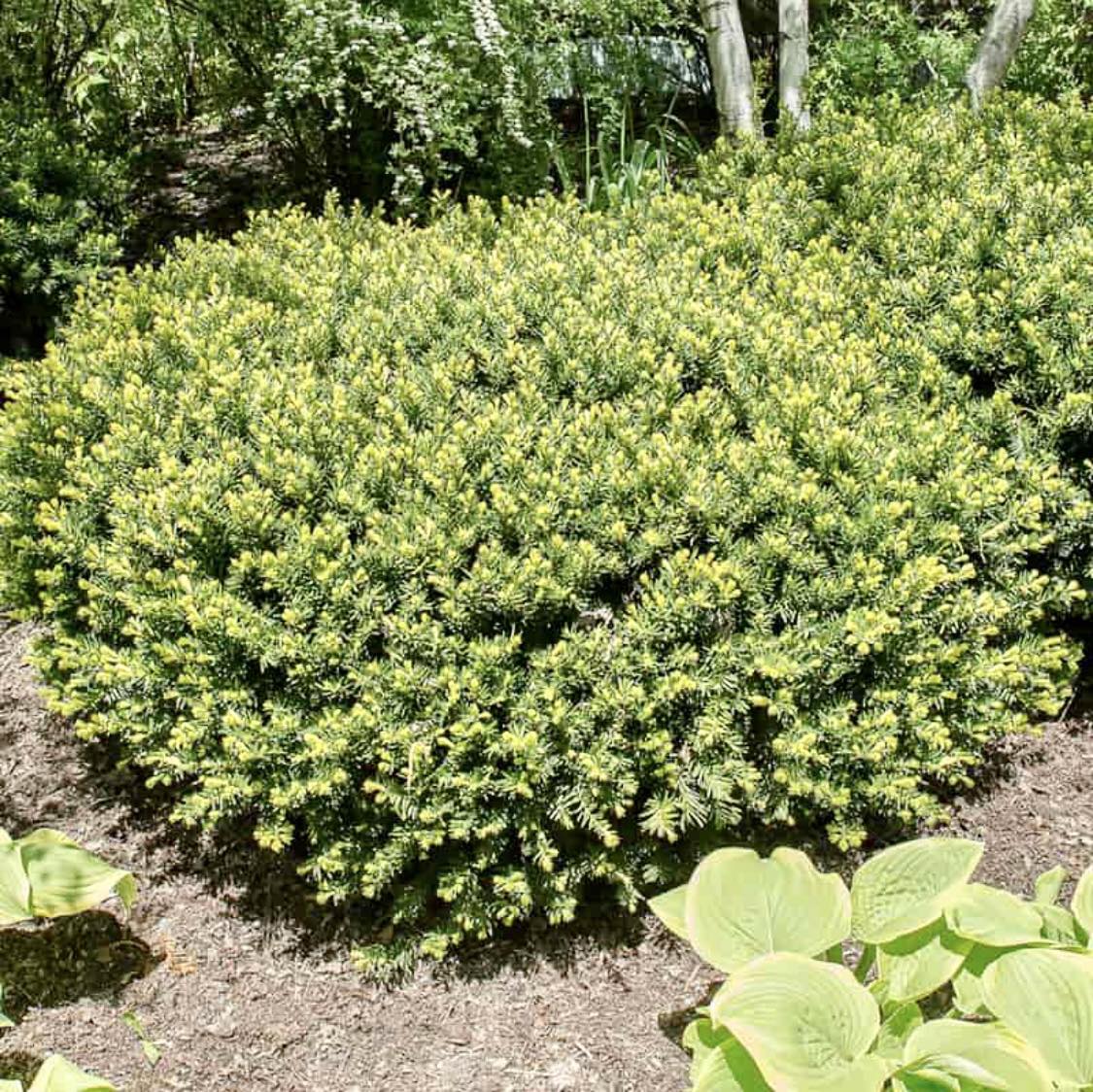 The Dense Spreading Yew is a captivating shrub for the front of your house. Its lush foliage forms a dense and elegant backdrop, providing year-round beauty and privacy.
Its compact growth habit and vibrant green color make it a perfect addition to any landscape, exuding timeless charm.
11. Elegantissima Red Twig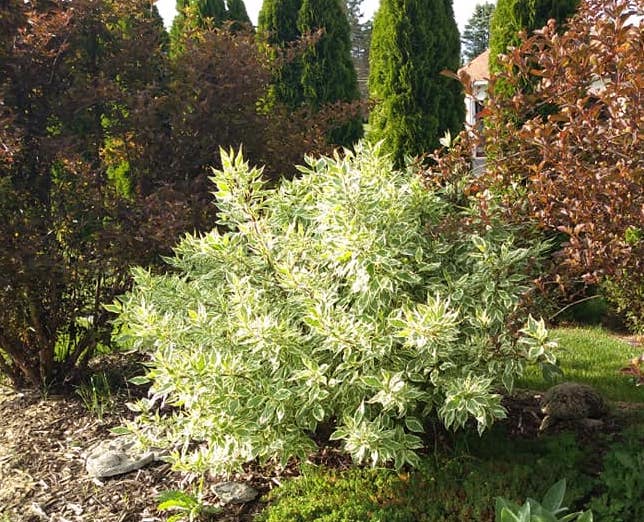 This fast-growing deciduous plant offers year-round visual appeal with fall foliage, variegated leaves, and white berries. The shrub produces white flowers and becomes red during winter.
Evergreen Foundation Plants
12. Juniper
This evergreen plant is a popular ornamental plant since it can grow in many regions, its four-season interest, and its carefree nature.
Juniper comes in various species and produces unmistakable berries. It prefers growing in full sunlight; landscapers often use it as the front yard design's anchor or bones.
13. Boxwood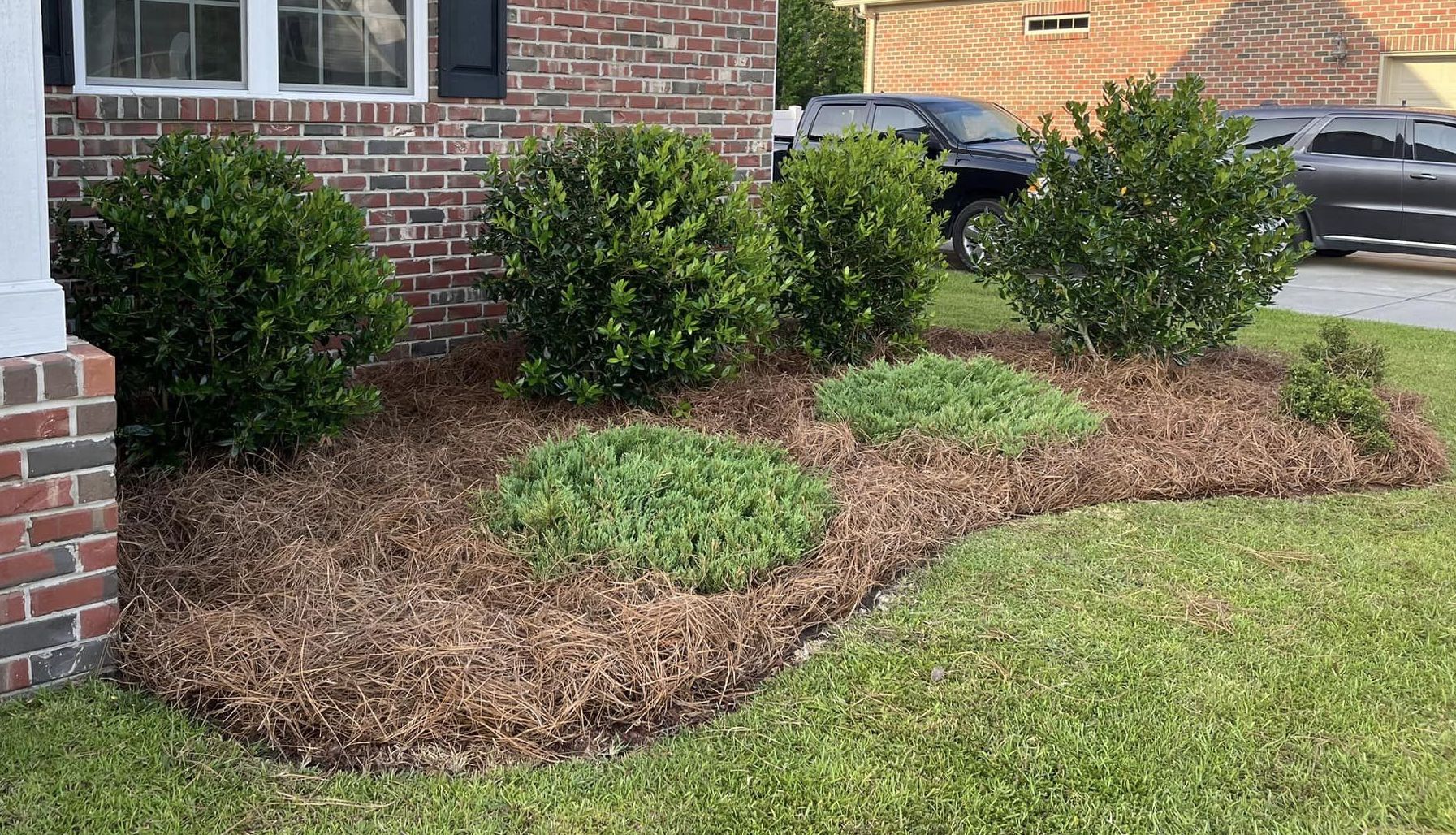 The shrub is perfect for privacy screens, barriers, and hedges because of its oval, densely growing leaves. Boxwood grows up to 1 to 1.2 m (3-4 feet) tall and is suitable for planting along your home's foundation. The plant thrives in complete shade and full sunlight.
14. Japanese Yew
Cover your foundation line with dwarf Japanese Yew that can be trimmed into various shapes and grow below 1.2 m (4 feet) tall.
Some of this plant's variety are columnar shrubs, suitable for hedgerows, while others spread to 4.5 m (15 feet).
15. Dwarf Arborvitae
This shrub is perfect for a building west or south side, providing a year-long evergreen appearance. Arborvitae has dark or light green, soft, feathery foliage and does not grow beyond 1.2 m (4 feet). This plant grows best in 3 to 7 USDA zones.
16. Coral Bells
If you want an evergreen foundation plant that will add color to your home, then the coral bell is an excellent choice.
The mounding, leafy grows in up to 0.6 m (2 feet) tall tidy clumps. It comes in diverse colors- lime green, red, green, purple, and even black. Coral bells thrive in 4 to 9 USDA zones.
17. Wintercreeper
This low-growing, versatile plant is ideal for front lawns. It has green and creamy-white leaves or green and golden-yellow foliage and grows up to 1.5 m (5 feet) wide and 0.6 to 1 m ( 2- 3 feet) tall. Grow this low-maintenance plant on your home's sunny side.
18. Cherry Laurel
It's a handsome evergreen small tree or shrub with white flowers and red fruits that eventually turn black. Maintaining this plant is easy; just ensure your trim and prune it.
Perennial Foundation Plants
19. Phlox
This stunning perennial flowering plant is great for foundation planting because it produces purple, white, pink, and red flowers.
Phlox grows up to 1.5 m (5 feet) tall. The cold-hardy bushy plant is sun-loving, flourishing in 3 to 9 USDA zones. You can also use phlox to cover patches.
20. Hostas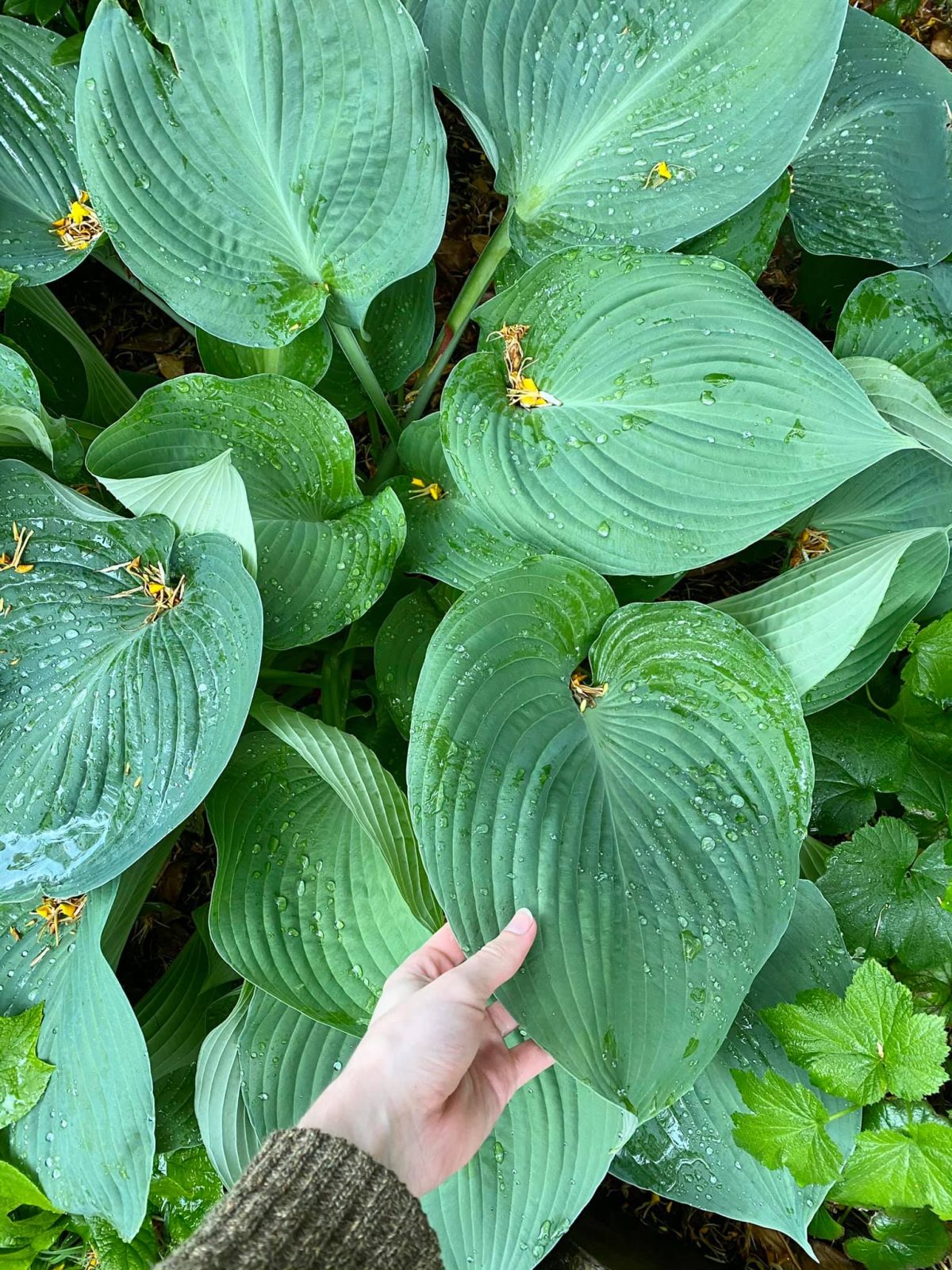 Hostas are a perfect choice if you want a leafy, low-growing, low-maintenance, perennial plant for your building's north side.
This clumping plant has broad, variegated, or light-green leaves and grows up to 0.6 m (2 feet) tall.
You can grow this foundation plant in the shade or sun. Some hostas varieties generate pale purple or white flowers.
21. Ornamental Grasses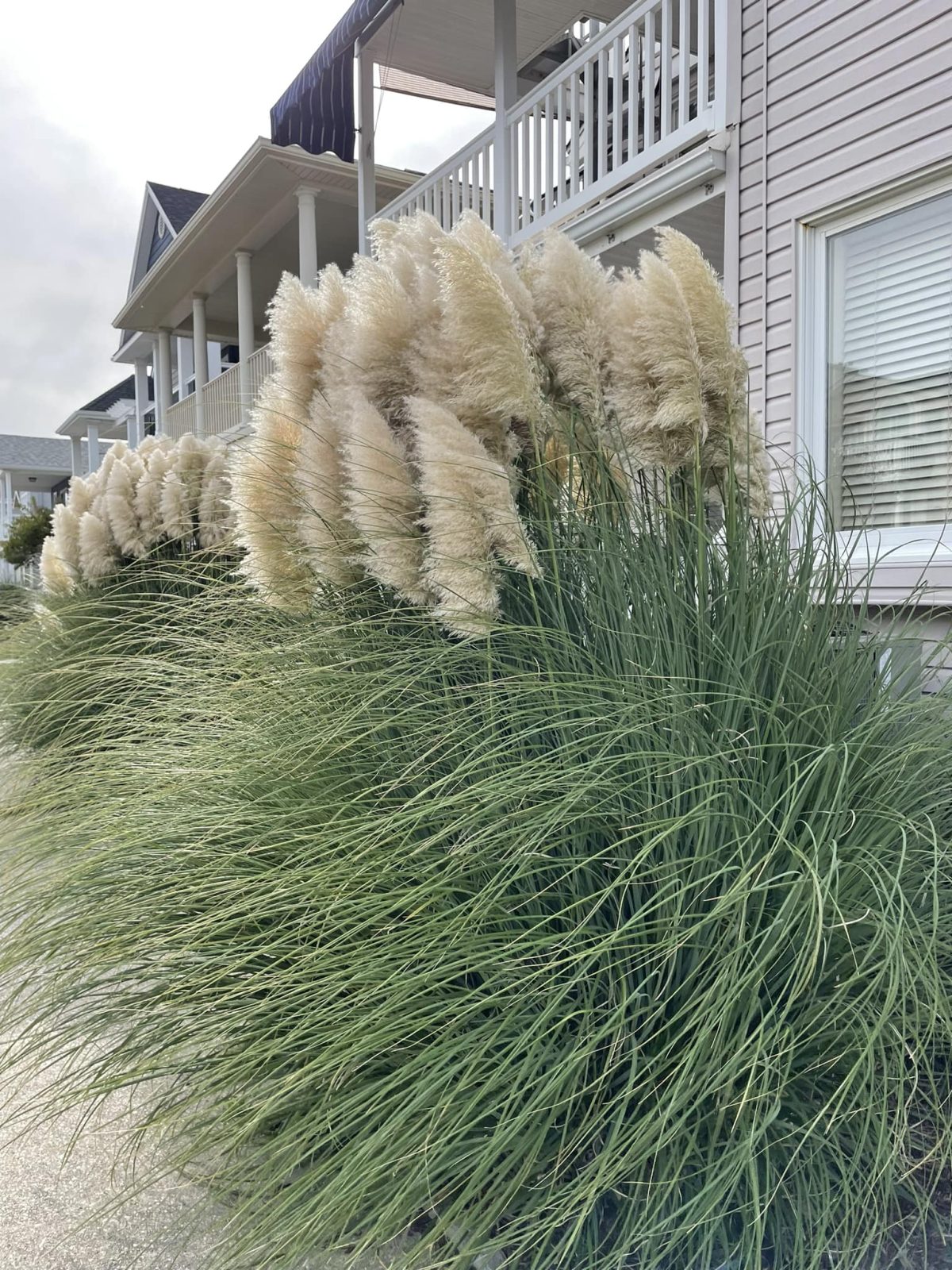 Unlike the usual foundation plants, ornamental grasses produce a smooth texture along your house. Examples of ornamental grasses include pampas grasses, silver grass, fountain grass, Chinese silver grass, and reedgrass.
22. Lilies
The heavy-scented, stunning flowers of lilies will look beautiful in your front yard, making your home eye-catching. It's suitable for mass planting and blooms in summer.
Deciduous Fountain Plants
23. Smoke Bushes
This beautiful woody shrub has golden, purple, and green leaves with multi-stemmed branches. Its fall foliage is in coral, purple, red, and pink shades.
24. Ogon Spirea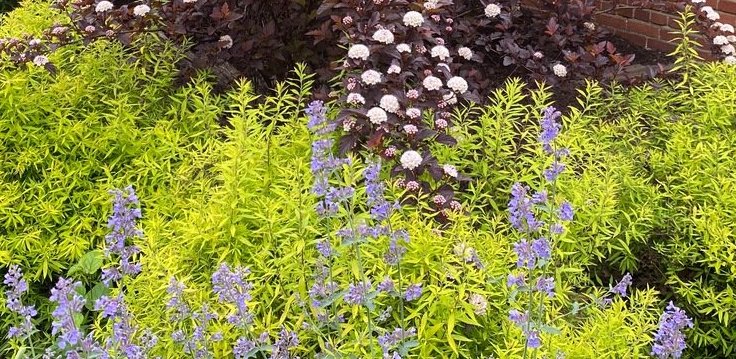 Ogon Spirea is a popular low-growing woody shrub with stunning lanceolate golden leaves. It grows to about 3-5 feet wide and 5 feet tall.
25. Rose of Sharon
Add stunning colors to your front yard with Rose of Sharon, which blooms in purple, pink, red, and white shades.
26. White Meadowsweet
This rounded, upright, attractive shrub produces vibrant large white flower clusters in summer and spring.
27. Japanese Maple
This plant is breathtaking in fall when its leaves turn fiery red from green. It flourishes in full sun and needs ample space since it can grow up to 30 feet, depending on the variety.
Conclusion
Foundation plants can raise home value and create a cohesive, friendly, hospitable, and inviting landscape. Just ensure you pick the right foundation plants for your home.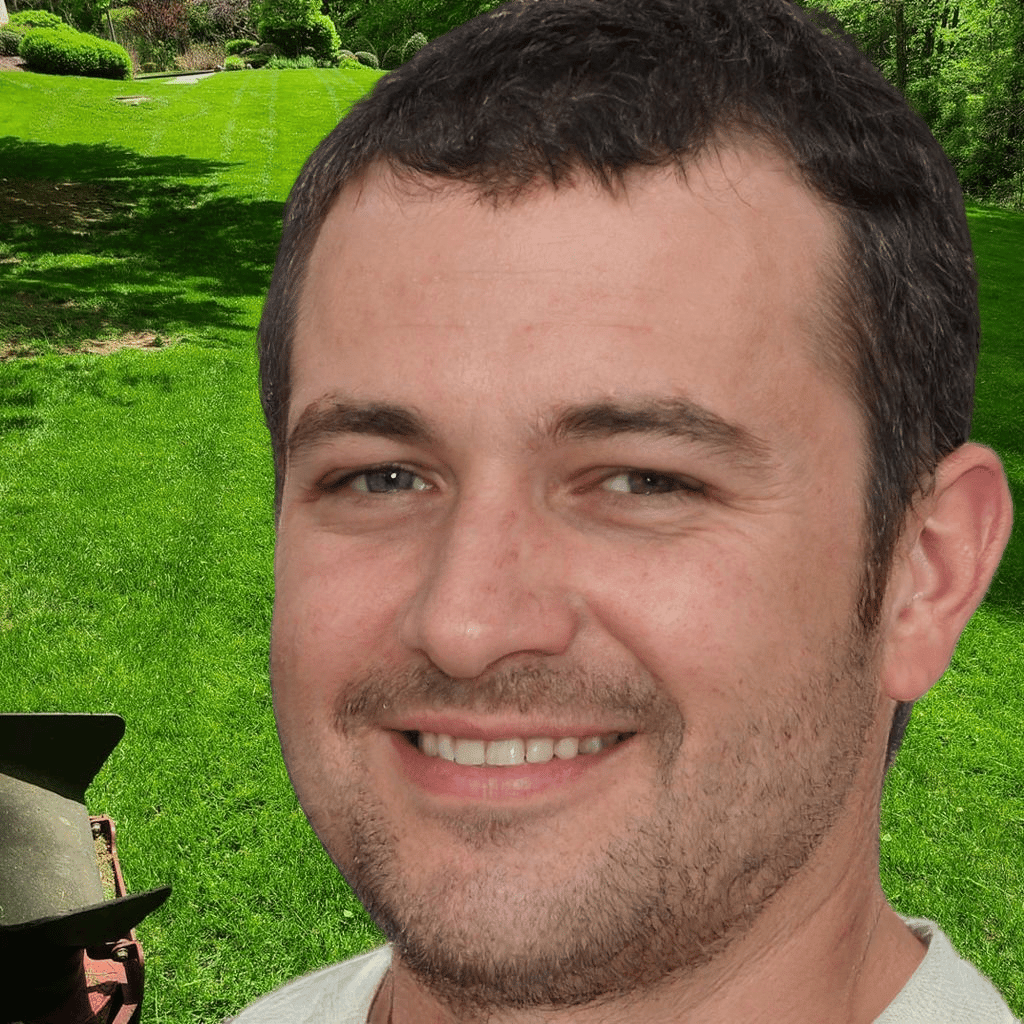 Hey there, I'm Derek Schew, a writer for Lawnholic.com, where we cover everything and anything related to lawns. As someone who's spent countless hours tending to my own lawn, I'm passionate about sharing my knowledge and helping others achieve the perfect yard. From lawn care tips to product reviews, I'm committed to providing our readers with the most accurate and up-to-date information available. So whether you're a seasoned lawn enthusiast or just getting started, I invite you to join our community and discover the joys of a lush, green lawn.