Have you ever stepped out into your yard after a heavy rain and found yourself ankle-deep in water? Or watched in horror as your beautiful landscaping was washed away by a sudden downpour? If you have, then you know the frustration and expense of dealing with yard drainage issues.
Poor drainage not only ruins the aesthetic of your yard but can also cause serious damage to your home's foundation and even affect your health.
In this blog post, we will explore the various ways on how to fix yard drainage issues and plus the causes.
So, let's dive into it.
What Causes Poor Drainage In Yard?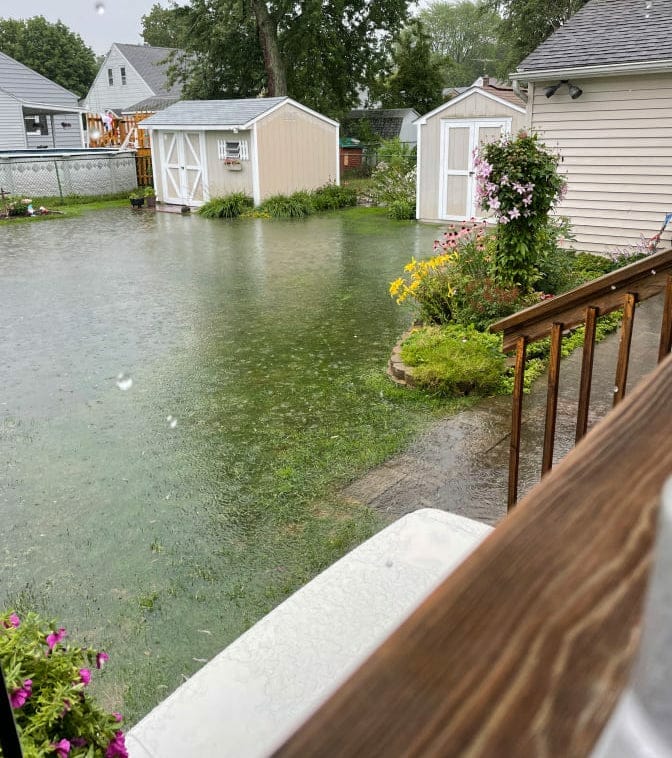 Drainage problems are more pronounced during the rainy seasons, leaving your home vulnerable and raising various financial, health, and safety concerns.
You will want to fix the issue, but you should determine the cause because focusing on the wrong issue won't solve the problem.
Below are the common causes of poor drainage in lawns.
1. Soil Composition
Poor drainage can occur due to soil compaction since it makes the ground too dense, thus preventing water from percolating through the soil.
The soil particles of compacted soil have reduced pore spaces which makes it hard for water to infiltrate the soil.
Hence, water will flow or sit on the surface instead of seeping into the ground, leading to erosion, runoff, or water stagnation.
Some soil types, like silt and clay, are more susceptible to poor drainage since they compact easily. However, the soil type isn't the only cause of soil compaction. Soil compaction can also occur naturally.
However, soil compaction is often caused by human activities such as heavy foot traffic, machinery use, and construction.
Also Read:
2. Sloped Yard
Ideally, your lawn should have a gentle slope or grade to allow water to flow away from the surface and towards a designated drainage area.
Water will not flow easily and naturally if the slope of your yard is too flat.
Therefore, rainwater or irrigation water will not drain away, causing water to pool in low-lying areas rather than flowing away. This can lead to puddle formation or even flooding.
An excessively flat lawn can also make the soil waterlogged, causing damage to plants and leading to mold growth, among other harmful microorganisms.
Also read: How to fix overwatered lawn
3. Insufficient Vegetation
The plants in your lawn absorb water through their roots which then transpire via the leaves. This helps regulate the moisture levels of soil and keep water from pooling on the surface.
In addition, vegetation helps promote the health of the soil by supporting beneficial microorganisms and giving organic matter.
Therefore, little to no plants or vegetation in your lawn can lead to poor drainage by lowering the amount of water the plants can absorb and transpire.
Also read: Best foundation plants for front of house
4. Blocked Or Insufficient Drainage Systems
You need excellent drainage systems to manage your yard's drainage. For instance, downspouts and gutters collect roof water and channel it away, keeping it out of your home's foundation.
On the other hand, the swales and pipes collect water, channel it away from your lawn's surface then guide it toward the designated spot like a retention pod or storm drain.
While this sounds great, these systems only work if the components are in great condition.
Therefore, poor drainage can happen due to blocked or insufficient drainage systems. This causes water accumulation around your house's foundation, the roof, or other yard parts. The outcome of this can range from waterlogging and erosion to water damage.
5. Landscaping Features
Some landscaping features can cause poor drainage, especially if poorly designed and installed.
Below are landscaping features that can affect your lawn's drainage.
a) Retaining walls
To create level areas or terraces in your yard, you could install retaining walls. However, If you don't do it properly or set it too high, water can accumulate behind them, potentially causing erosion or waterlogging.
b) Paved Surfaces
Before installing paved surfaces on your lawn, choose the parts that will not lead to drainage problems because surfaces like driveways and patios can inhibit water penetration to the ground.
c) Plant Beds
While plant beds can aid water absorption and improve drainage, they can cause waterlogging and pooling. This happens if you set up excessively large plant beds or install them poorly.
d) Berms
Berms provide visual interest in your lawn, but their design and installation must be done correctly for the sake of your yard's drainage.
6. Climate And Weather Patterns
Your lawn's drainage problems can be simply traced to seasonal changes. For instance, heavy rainfall or snowmelt can cause water accumulation if it is not drained properly.
How To Fix Yard Drainage Issues
Once you determine the cause of your yard's drainage issues, plan to fix the problem and improve your lawn's drainage. Below are the different strategies that help fix drainage problems.
1. By Aeration
Perforating your lawn soil with tiny holes helps break up compacted soil, thus facilitating water absorption. Although regularly aerating your yard is useful, remember it is not an ideal solution for poor drainage if the problem is severe.
2. Putting Compost
If the drainage issue in your lawn isn't severe, you can address it with compost. This is because the compost will add organic matter to the soil creating bigger pores, thus facilitating better infiltration.
Additionally, compost has better water retention capacity, leading to more absorption and less runoff.
3. Plant Water-Loving Plants
Planting water-loving plants on your property can help improve your lawn's drainage and excess water absorption. Some excellent choices include:
a) Cattails
These classic wetland plants can thrive in places with standing water. Also, cattails absorb excess water because of their long leaves and stems.
b) Marsh Marigold
This perennial plant prefers wet soils and partial shade. Besides helping with drainage, marsh marigold's bright yellow flowers beautify your yard in spring.
c) Cardinal Flower
Cardinal flower is a striking plant with bright red blooms that prefers moist soils and partial shade, making it a great choice for your lawn's wet areas.
d) Joe Pye Weed
Joe Pye weed is another plant that prefers full sun and moist soils. It has large, pinkish-purple flowers and can grow up to 8 ft tall.
e) Swamp Milkweed
This plant has attractive, white, or pink fragrant flowers and does well in wet areas.
5. Create a Rain Garden
You can turn your lawn's low spots into a garden by planting water-loving plants there. A rain garden is made to capture rainwater and promote slow infiltration hence minimizing runoff and alleviating drainage issues.
Besides improving drainage, a rain garden also offers a habitat to wildlife, including birds, butterflies, and bees. It also enhances biodiversity and supports a healthy ecosystem.
In addition, it can be a beautiful addition to your landscape, as it introduces colorful plants and flowers. It can also provide a natural transition from your lawn to surrounding natural areas.
6. Extend Downspouts
This strategy quickly fixes drainage issues caused by your gutters. Extending the vertical pipes carrying rainwater from your gutters and channelling it away from your property helps prevent pooling.
The water will be diverted from your home's foundation and yard, keeping it from seeping into the crawlspace or basement. Additionally, water pools around your foundation can increase the flooding risk when it rains heavily.
7. Use A French Drain
This drainage system channels water away from areas like your yard or garden. It helps boost drainage in places susceptible to flooding or water buildup. You can customize a French drain depending on where you want to install it and pair it with other drainage systems like sump pumps.
The trench is usually filled with porous materials like gravel which facilitate easy water flow to a designated place, preventing pooling.
8. Develop A Creek Bed
Convert a soggy spot in your lawn into an artificial creek or drainage swale by adding rocks or gravel. A creek bed collects and redirects away from low spots and controls water flow. Moreover, it is visually appealing since it is made to mimic a river or stream's natural look.
When designing your creek bed, pick the right size, location and drainage material for optimum efficiency. In addition, maintain your creek bed properly, ensuring you remove sediment and debris buildup.
9. Install A Dry Well
This is an underground drainage system designed to help manage excess water in your yard. It collects water in a gravel-filled chamber and lets it penetrate the soil slowly, boosting lawn drainage and preventing water damage.
Proper dry well installation is paramount, so let an expert landscaper do it if you cannot handle it.
Conclusion
It would be best if you did not try to address your yard's drainage issues blindly since the cause and severity determine the right solutions.
You can easily fix a minor drainage issue yourself, but you will likely need a professional landscaper when installing drainage systems like a dry well or a French drain.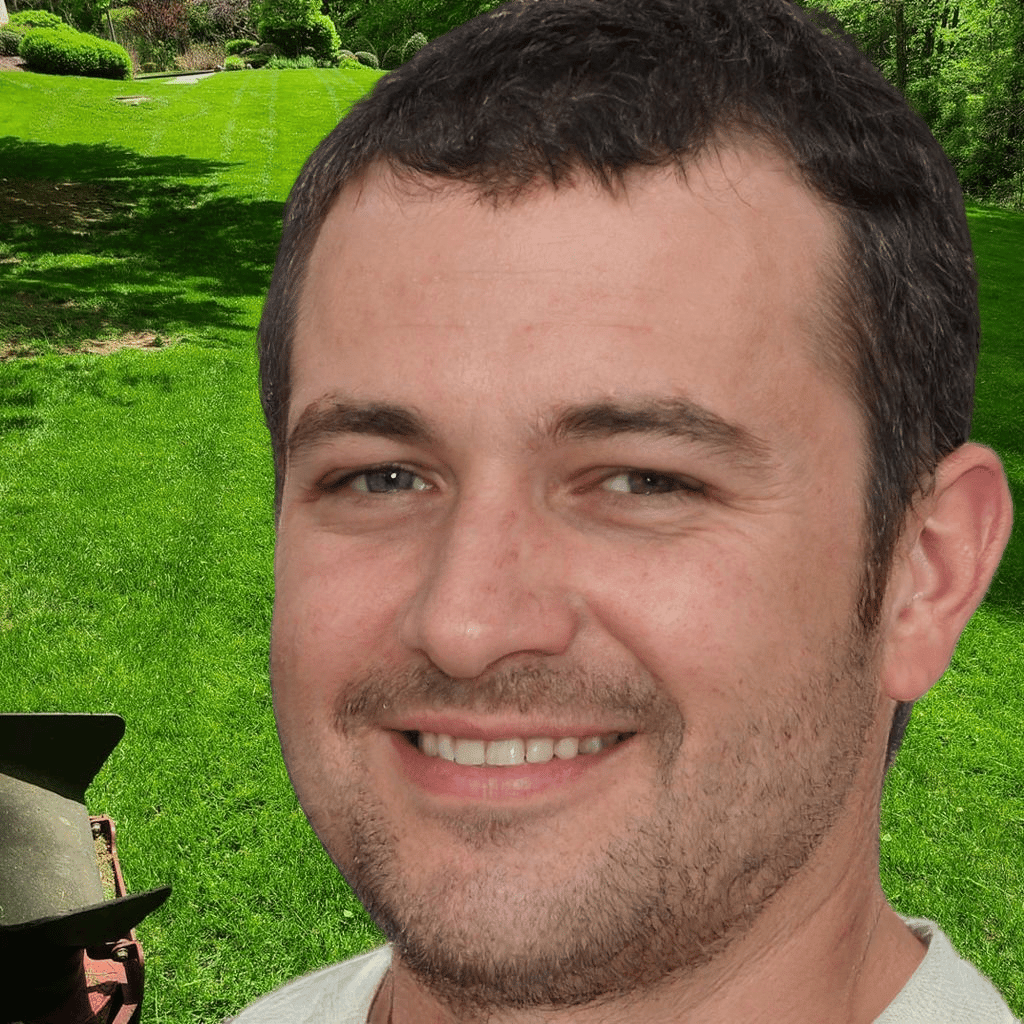 Hey there, I'm Derek Schew, a writer for Lawnholic.com, where we cover everything and anything related to lawns. As someone who's spent countless hours tending to my own lawn, I'm passionate about sharing my knowledge and helping others achieve the perfect yard. From lawn care tips to product reviews, I'm committed to providing our readers with the most accurate and up-to-date information available. So whether you're a seasoned lawn enthusiast or just getting started, I invite you to join our community and discover the joys of a lush, green lawn.