You will likely see the destruction left by moles on your lawn or garden before seeing these tiny burrowing mammals.
They dig the ground looking for food, leaving behind unsightly earth mounds. Their digging can also put vegetation in harm's way, so getting rid of them is paramount.
Setting up mole traps is one of the effective methods of catching them. These traps come in multiple sizes, shapes, and types, so picking the trap that will suit you best and successfully capture moles in your property can be daunting.
Related: killing moles with marshmallows
To help make your work easier, let's look at the best mole traps and other essential things you should know about mole traps.
Do Mole Traps Really Work?
Mole traps can be effective in trapping and killing moles, but success rates can vary depending on the specific type of trap and the method of placement.
Some mole traps are designed to be placed in active mole tunnels, while others are meant to be placed in areas where moles are likely to create new tunnels.
It's important to follow the manufacturer's instructions when setting up and using mole traps to ensure that they are used correctly and effectively.
However, it's also important to note that trapping moles will not necessarily solve the problem, as moles may quickly repopulate the area.
To get rid of moles permanently, you may need to take a multi-faceted approach, such as removing food sources and making the area less desirable for moles to live in.
Related: How to get rid of ground moles with vinegar
6 Best Mole Traps 2023
Below are the best mole traps you should consider using to get rid of moles on your property.
1. Wire Tek 1001 EasySet Mole Trap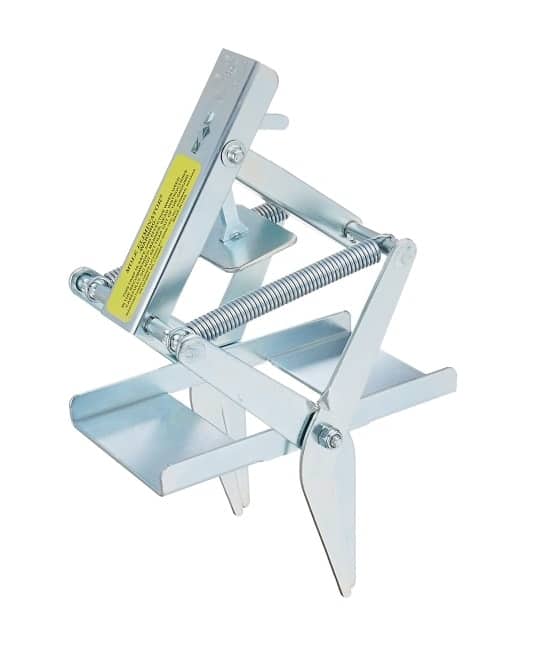 This trap is usually known as the scissor trap because it has pincers resembling a pair of scissors' blades. It is a perfect choice if you want a trap that delivers exceptional performance and is easy to set up. Click here to see today's price on Amazon.
You can place it into mole tunnels without putting down clamps or spears, digging, or using cables.
It is also safe for children and kids because it is fitted with safety measures. Additionally, the package features stainless-steel, water-resistant, scissor-style, durable mole traps.
Pros
Rust-resistant and durable
No digging needed
Easy to set up
Highly effective
Cons
A bit costly
Not suitable for sandy soil or densely packed soil.
2. Marinebaby Mole Trap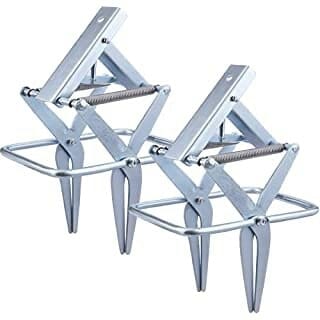 This is another mole trap that takes digging out of the equation, as setting it up involves stepping on it using your foot to set it sturdily underground. Click here to see today's price on Amazon.
This galvanized steel-made mole trap is reusable, durable, and weather-resistant, so it will serve you for a while and can be placed outdoors without getting rust.
In addition, it is highly sensitive and easily triggered by moles and other pests without needing bait. Due to its sure-fire design, you can use it on any type of soil. Furthermore, it is suitable for ranches, nurseries, and organic farms.
Pros
Durable and weather-resistant
Powerful and fast
Non-toxic
Versatile
Reusable
Cons
It is not the most humane mole trap
3. GopherHawk® Single Trap for Moles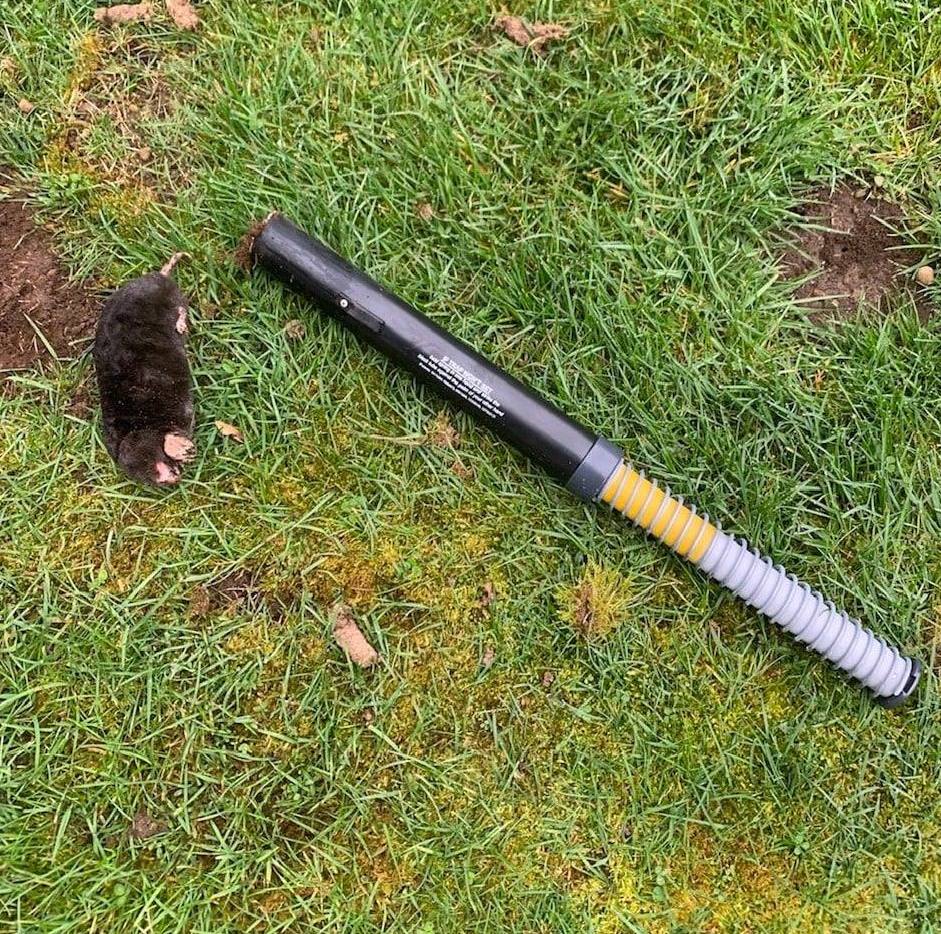 Consider this mole trap if many parts of your property are affected by moles, and you have a large garden or lawn.
Installation does not require digging, and the trap is convenient to clean, use and set up. Furthermore, it is easy to remove. Click here to see today's price on Amazon.
This mole trap is unique in the sense that you do not have to contact the dead moles, and it utilizes the spike application.
In addition, you do not need to use poison, chemicals, or bait, making it safe for kids and pets. The GopherHawk single trap is designed with rust-resistant properties, making it weather-resistant.
Pros
Solid, sturdy construction
Humane
Reusable and weather-resistant
Affordable
Cons
Not the most effective mole trap
4. Garsum Plunger Mole Trap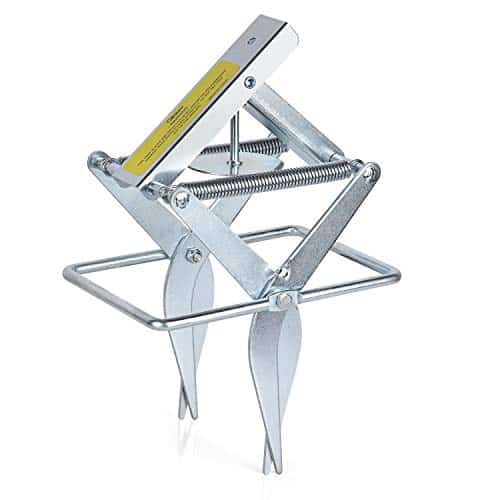 Increase your odds of getting rid of moles in your property by using this highly sensitive mole trap that makes capturing these small mammals easy.
Its desirable qualities are that it is water resistant, durable, sturdy, rust-proof, and waterproof. Click here to see today's price on Amazon.
This trap pops up when a mole is trapped, and you will be able to see it even from a distance.
Furthermore, the 100% galvanized steel-made mole trap can be used in all soil types, including sandy and loess soils.
In addition, you do not need to dig to install it, and chemical or poisonous baits are necessary.
This makes it safe to use around pets, kids, and in organic farms and nurseries. You even get a one-year warranty.
Pros
Highly sensitive
No digging
Chemical free
Suitable for all soil types
Cons
Setting it up is time-consuming
5. ASPECTEK Mole Trap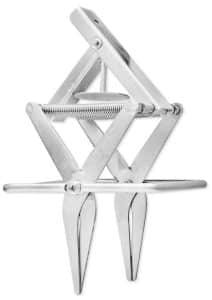 This trap can withstand different kinds of weather because it is made of galvanized steel. It is a great choice if you are shopping for a highly effective mole trap that is cheaper compared to other scissor traps. Click here to see today's price on Amazon.
With this trap, you can catch moles within a few hours.
Setting it up is pretty easy since it does not require digging and is versatile, making it suitable for eliminating moles on nurseries, ranches, and organic farms. Furthermore, it is durable, strong, weather-resistant, and reusable.
Pros
Versatile and effective
Weatherproof
Easy to set
Efficient and fast
Cons
6. CaptSure Original Humane Trap, Easy to Set, Kids/Petsafe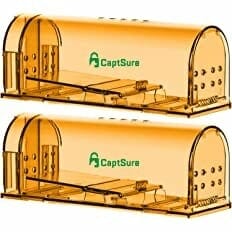 This CaptSure Original trap is the best humane mole trap and it's excellent for people who prefer to capture and release the moles without hurting or killing them.
The cruelty-free, pain-free trap is also suitable for homes with kids and pets since it does not use electricity, chemicals, glue, or poison. Click here to see today's price on Amazon.
Also, the risk of getting bitten by the moles or being exposed to diseases caused by coming into contact with them is reduced because the trap is designed to ensure you do not have to touch them.
Furthermore, you do not have to be an expert to install it since it is to use and set up. You can easily capture, move, and release the moles.
In addition, you can effortlessly clean and reuse the CaptSure Original trap as much as you need. It is also waterproof, efficient, and sensitive.
Pros
Completely humane
Efficient and easy to use
Easy installation
Safe to use around pets and kids
Reusable
Cons
You much check it at least once a day to avoid harming the trapped moles
Best Bait For Mole Traps
Mechanical mole traps can be augmented by bait, but you must choose your bait wisely to raise your chances of successfully trapping these tiny mammals.
Since moles eat soil invertebrates like earthworms, your bait needs to mimic them. These include:
Worm-Shaped Mole Baits- they are explicitly made to kill these mammals and have poison in them.
Bromethalin Mole Baits- these baits typically have a grub or worm's scent, size, and shape and are designed to act on the mole's nervous system and capitalize on its energy requirements.
Peanut butter– moles love its fragrance.
Best Place To Set A Mole Trap
Choosing where to place your mole trap is a vital and difficult decision you will need to make to ensure the trap successfully captures the moles.
Before placing your trap, observe your property persistently to find ways to outsmart these creative mammals. Consider placing your mole traps in various conditions.
The best place for your mole trap placement is on a straight tunnel against an edge, such as a house. Look and probe active tunnels to feel for a sink, then put the mole trap there.
How Long Should You Leave A Mole Trap?
You should leave a mole trap for 3 days to allow it to capture the moles. Move it to a different place once the three days elapse, and no moles are trapped.
Final Thoughts
The effectiveness of mole traps depends on the type you have and where and when you place them. While there are many types of mole traps, scissor traps are considered the best. The best-rated and most effective mole trap is the Wire Tek 1001 EasySet Mole Eliminator Trap.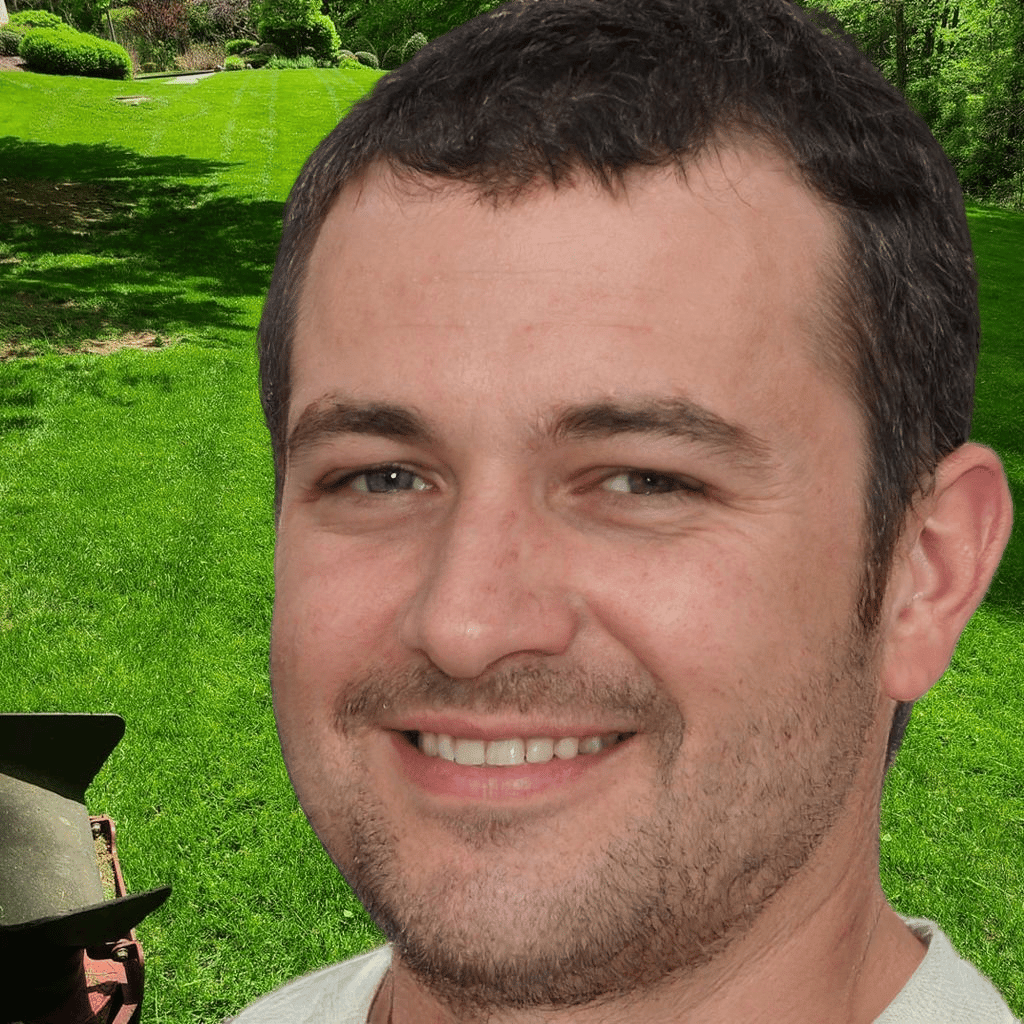 Hey there, I'm Derek Schew, a writer for Lawnholic.com, where we cover everything and anything related to lawns. As someone who's spent countless hours tending to my own lawn, I'm passionate about sharing my knowledge and helping others achieve the perfect yard. From lawn care tips to product reviews, I'm committed to providing our readers with the most accurate and up-to-date information available. So whether you're a seasoned lawn enthusiast or just getting started, I invite you to join our community and discover the joys of a lush, green lawn.